Tyrone N. Cook
Tyrone N. Cook
Director of User Experience
I'm a Designer and Builder of many things. I specialize in creating user-centered strategies utilizing well-founded industry principles teamed with my unique imagination.
UX Support Toolkit
A case for expanding the knowledge and capabilities of the UX/UI Team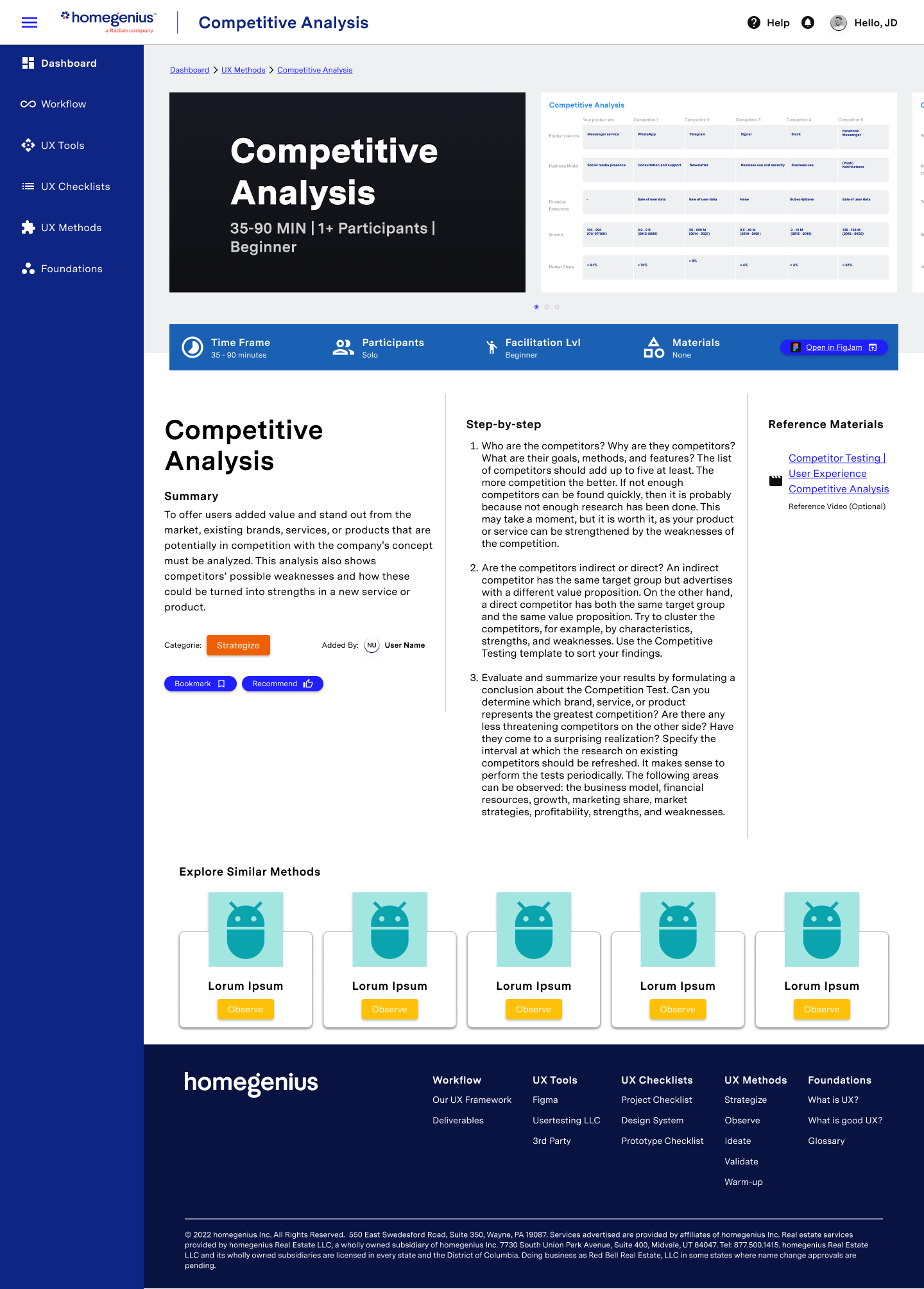 The UX Design Team needs a Support Toolbox to create better user experiences, work more collaboratively, and be more efficient in ways that benefit them and the company.
The UX Team at Homegenius needs a framework and toolbox to boost collaboration and unleash the potential of the team and organization. A place dedicated to providing information, checklists, and other tools that Designers can apply to their projects and collaboration efforts.
Problem
The UX Design Team needs to create better user experiences,
work more collaboratively, and be more efficient in ways that benefit them and the company. A UX Toolkit will help achieve this.
A dedicated resource for:
Information

Checklists

Activities

Tools
Solution
The Radian/Homegenius UX Teams can use this solution to support their efforts while creating a place for new team members to learn. A set of standards for the teams' future would also be a great outcome.
An added benefit is that the team can steer projects in the right direction with the tools, methods, and activities they will have access to. This can reduce changes and rework later in their projects and help find better solutions. This initiative could save the company money by reducing sprints of repeat work on the dev side and supporting the product teams. Personas
We wanted to understand our users' goals, needs, experiences, and behaviors better. So, we created four personas from actual members of the UX team. We used these personas whenever we wanted to step out of ourselves and reconsider our initial ideas.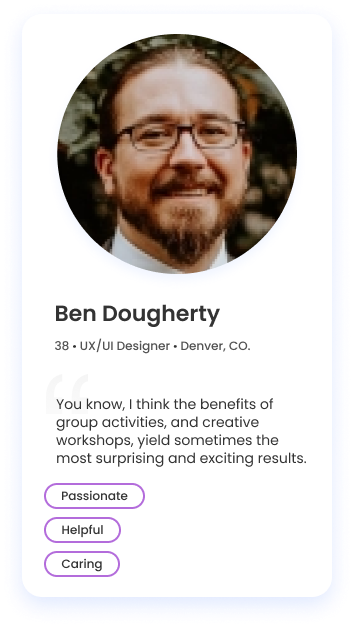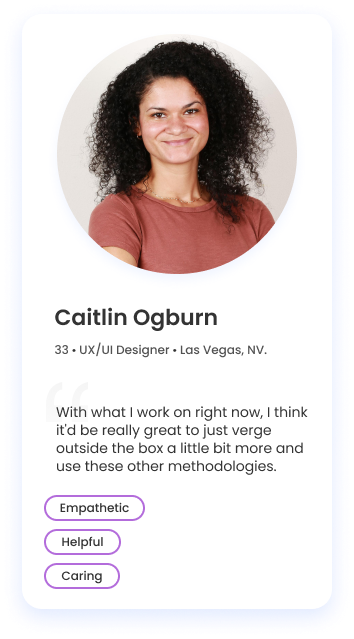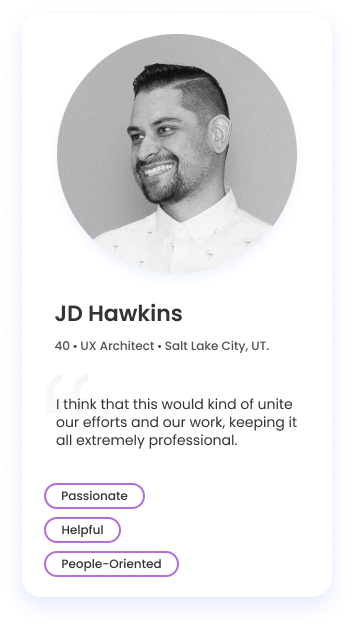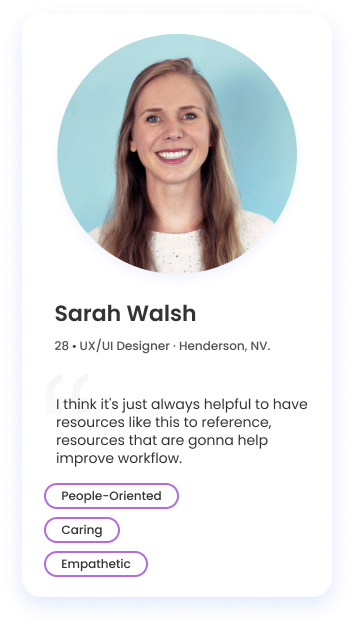 Interviews
During the Research: Discover phase of the project, I conducted user interviews to build new personas and to inform the design. We prepared an interview script with 32 open-ended questions, focusing on our target audience's values, motivations, and daily routines. In 4 days, we interviewed four users remotely. We referenced the user interview findings throughout the entire design process.
Functionality Requests
UX Checklist with reminders

Collection of questions from Tests

User Input — add methods or tools.

Suggest to the team or "recommendations."

Integration with Jira and Figma

External teams access vs. Designer access.

Personalization and Buckets
80%
Stated it would benefit their daily work
100%
Agreed that it would help communication with external teams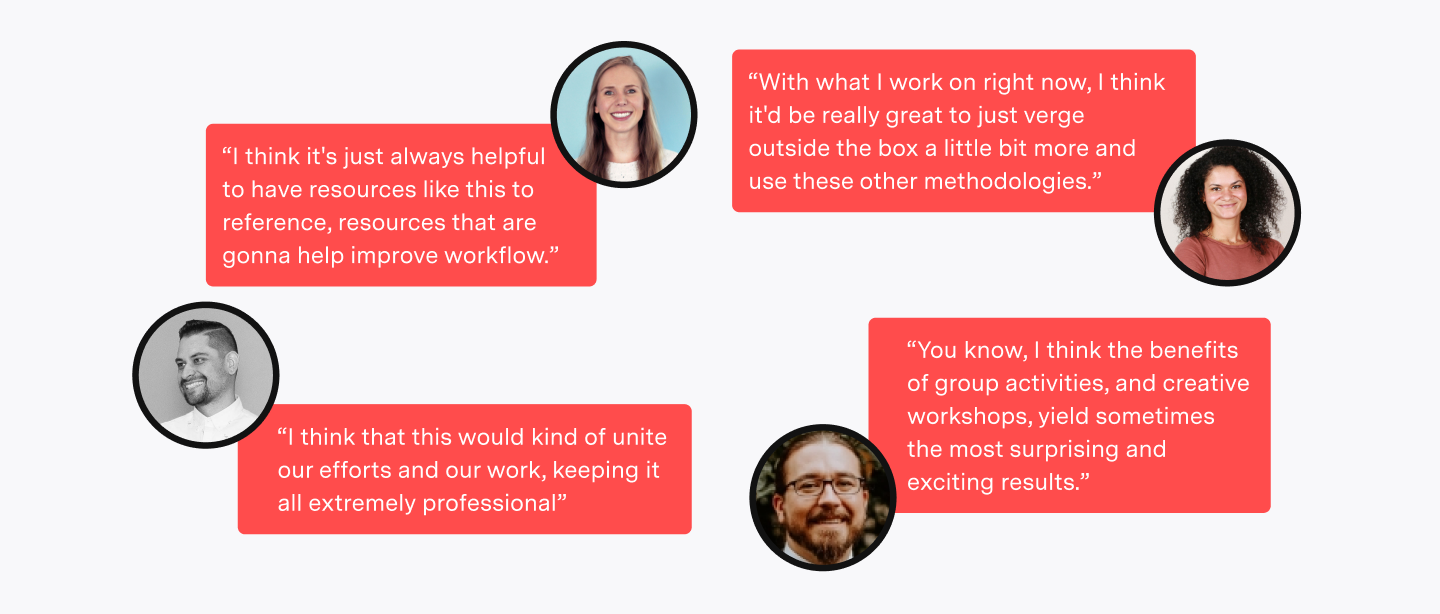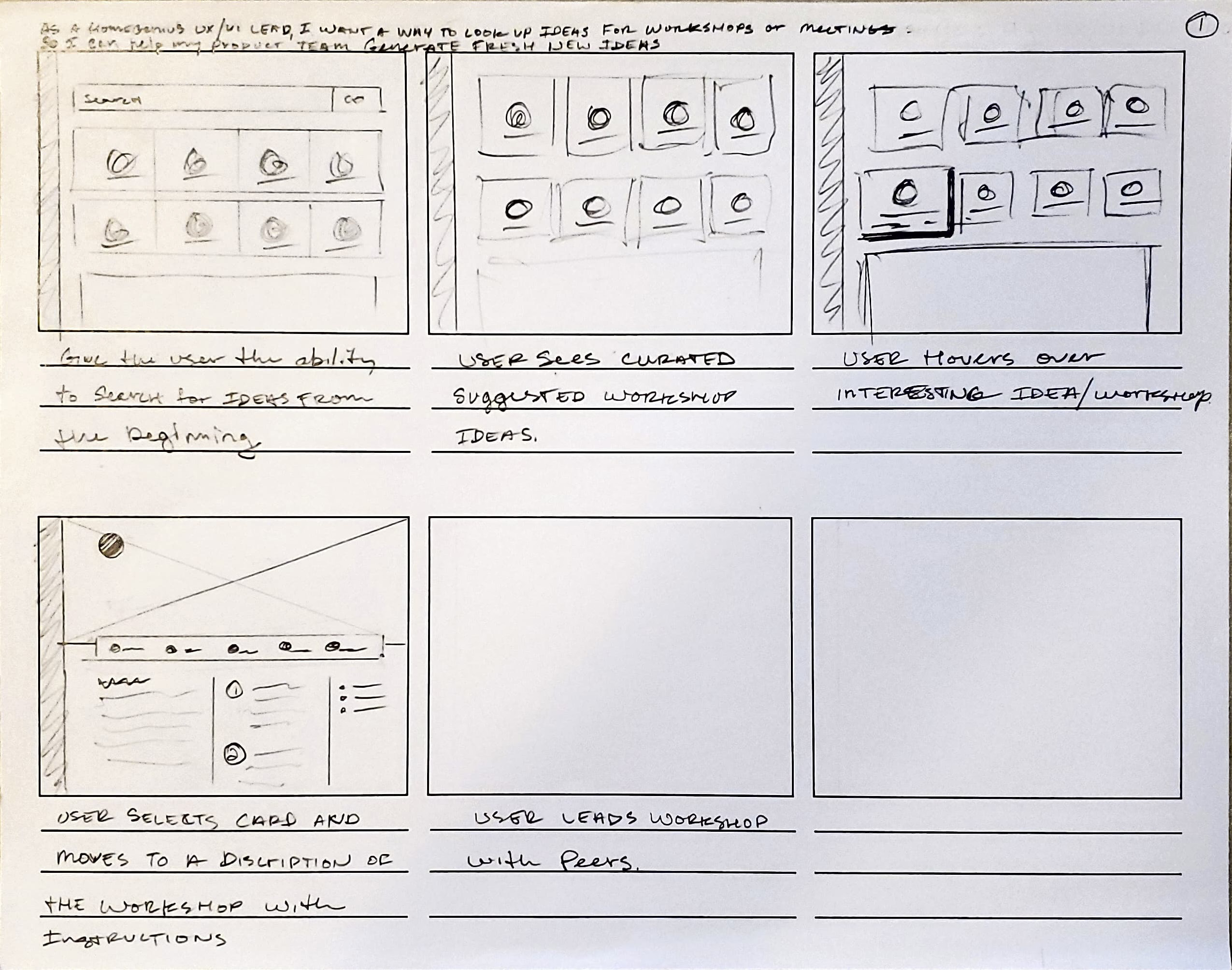 Ideation
We began the design process with low-fidelity sketches and wireframes to accelerate decision-making through visualization without losing time. My illustrations were based on the initial user interviews and the business. They each pointed to the fact that there were too many distractions in the flow. We returned to the sketches throughout the design process to ensure we didn't lose sight of our primary goals and ideas.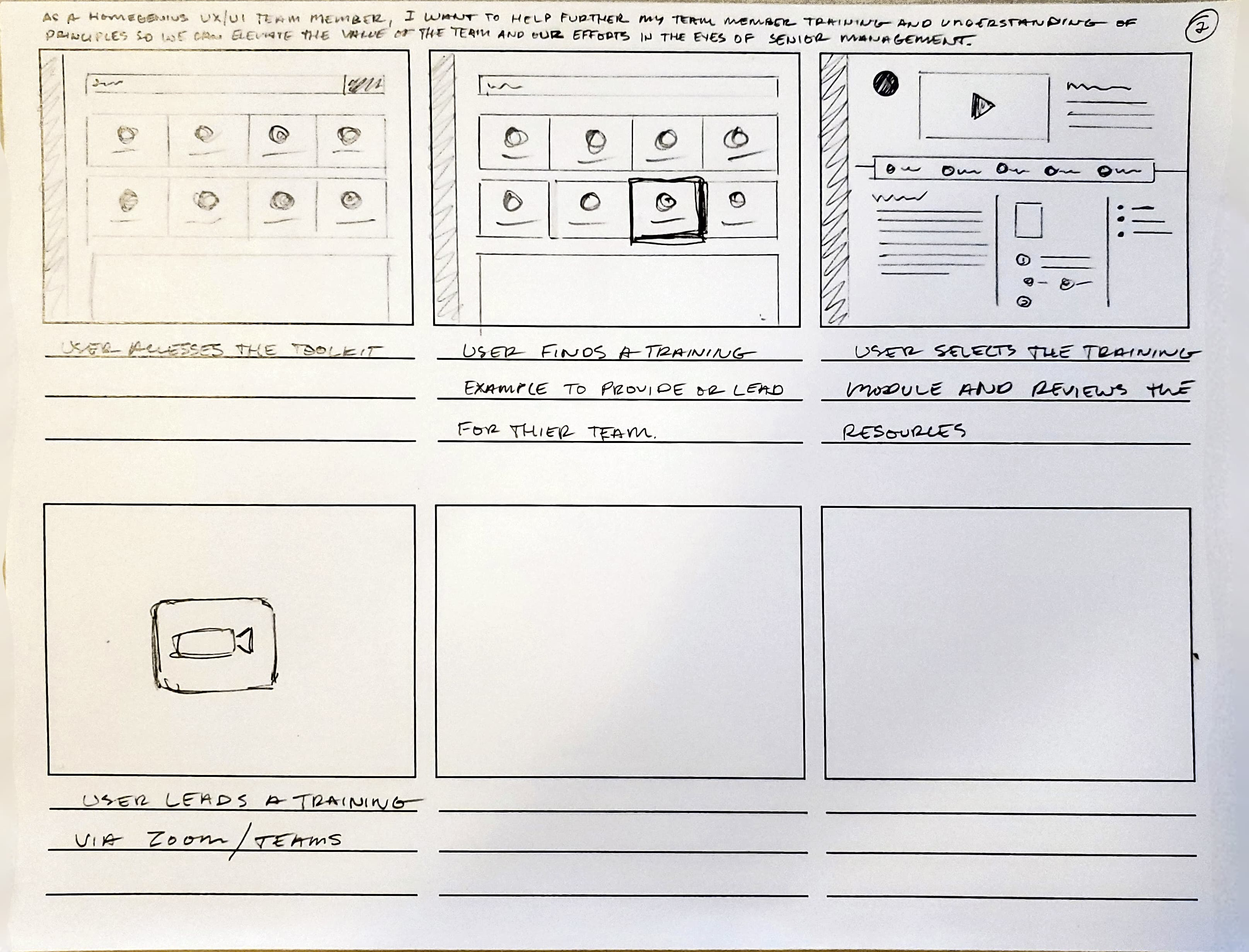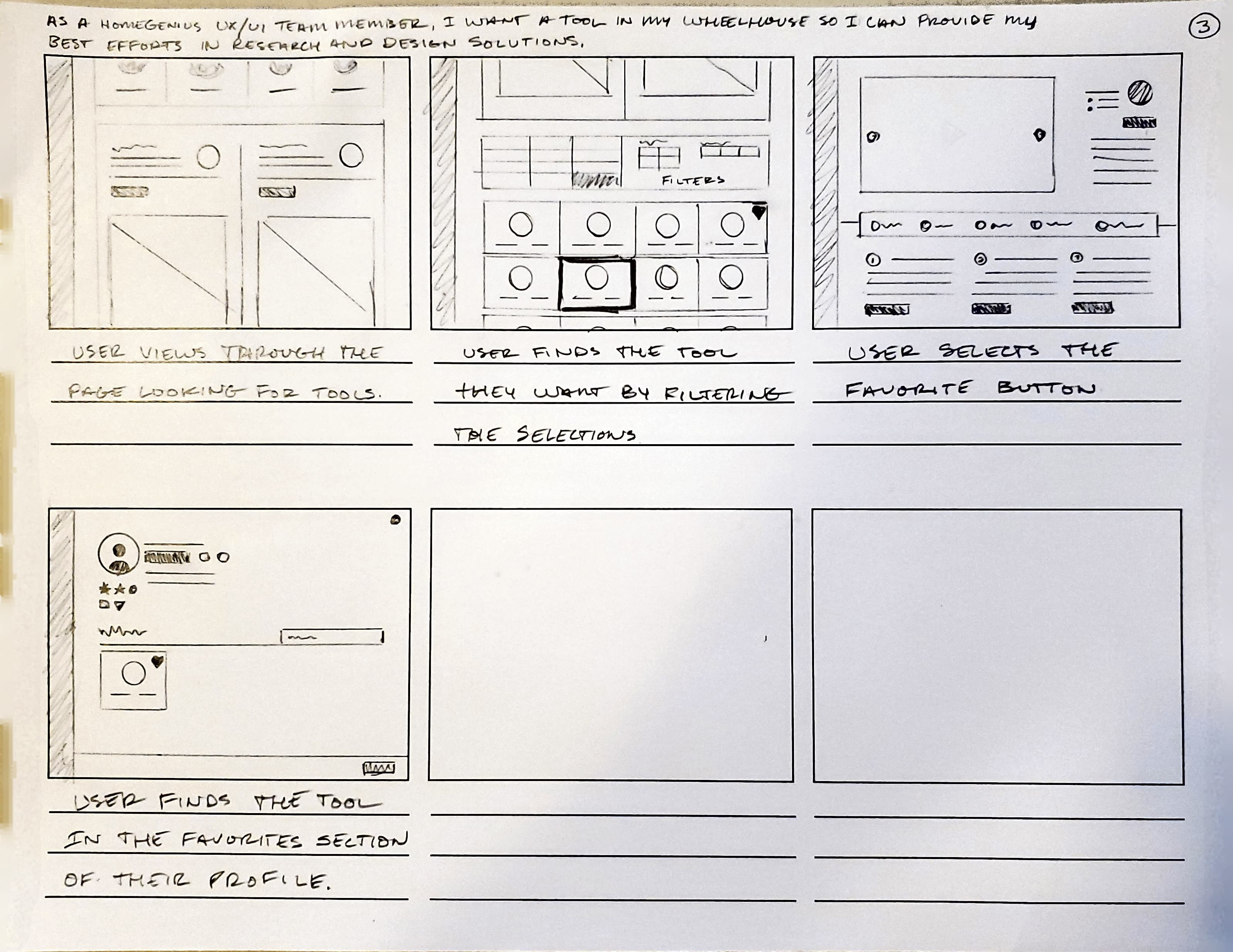 Journey Map
We created a customer journey map to build a better understanding of how customers find and interact with the service and to discover opportunities for improvement. The map revealed many user problems and opportunities at the consideration and loyalty stages of the customer journey. Therefore, we paid special attention to these stages during the design process.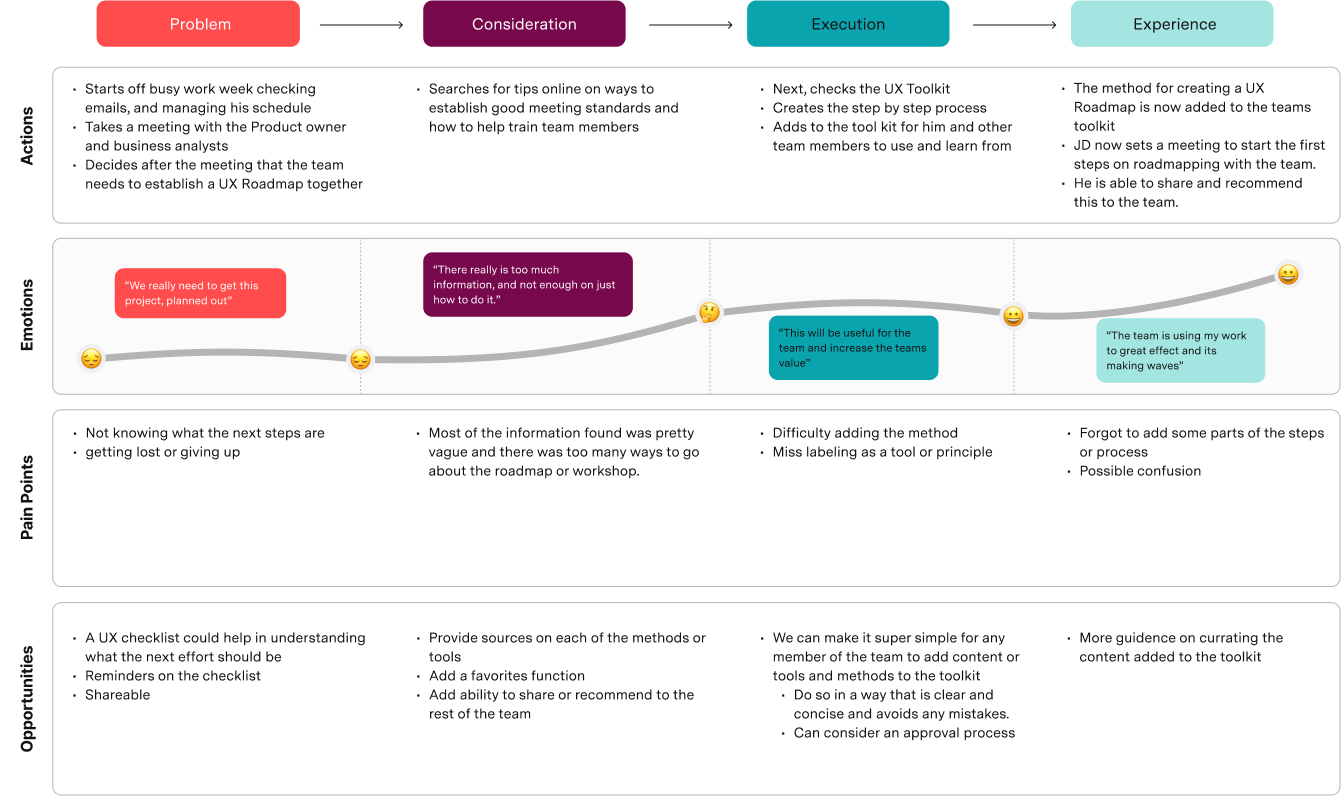 Usability Testing
We created a fully functional mid-fidelity protepAt the same time, we recruited subjects for the test who were the basis for our User Personas. We did three usability tests in the first round; here are the issues that we identified:
Usertesting
You can write here as much as you want, this text will always look nice, whether you write longer paragraphs or just a few words. Click here and try it out.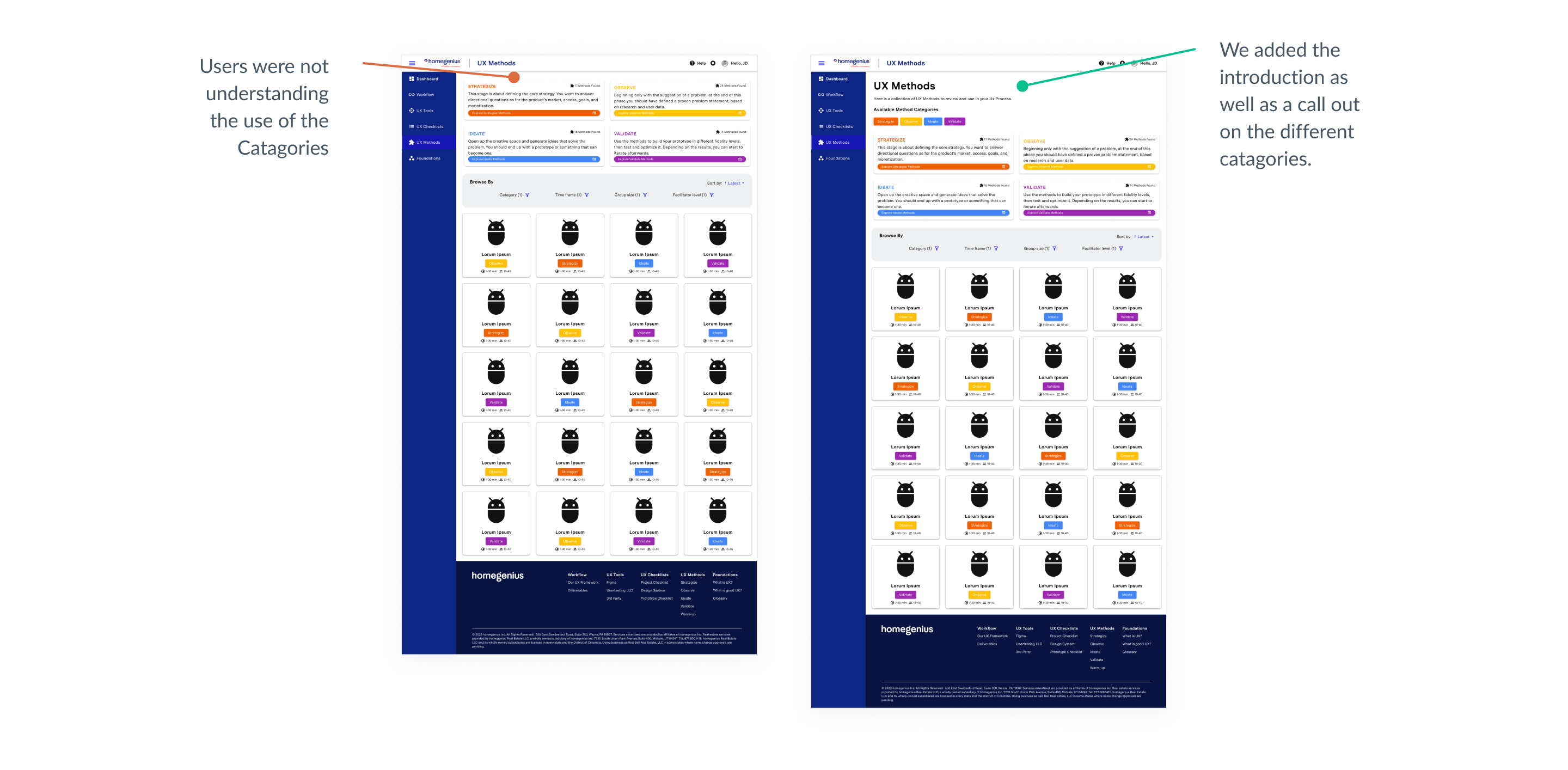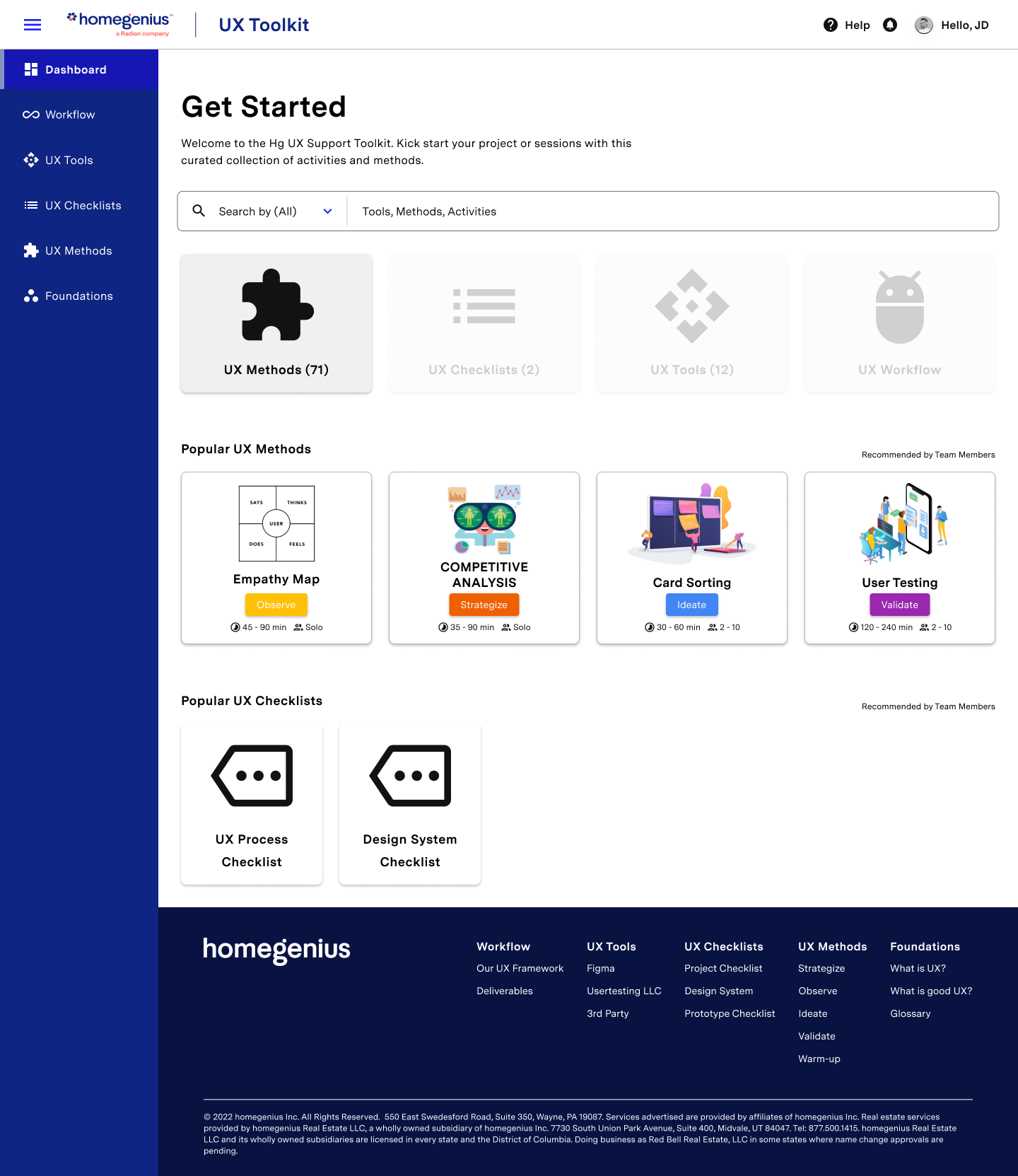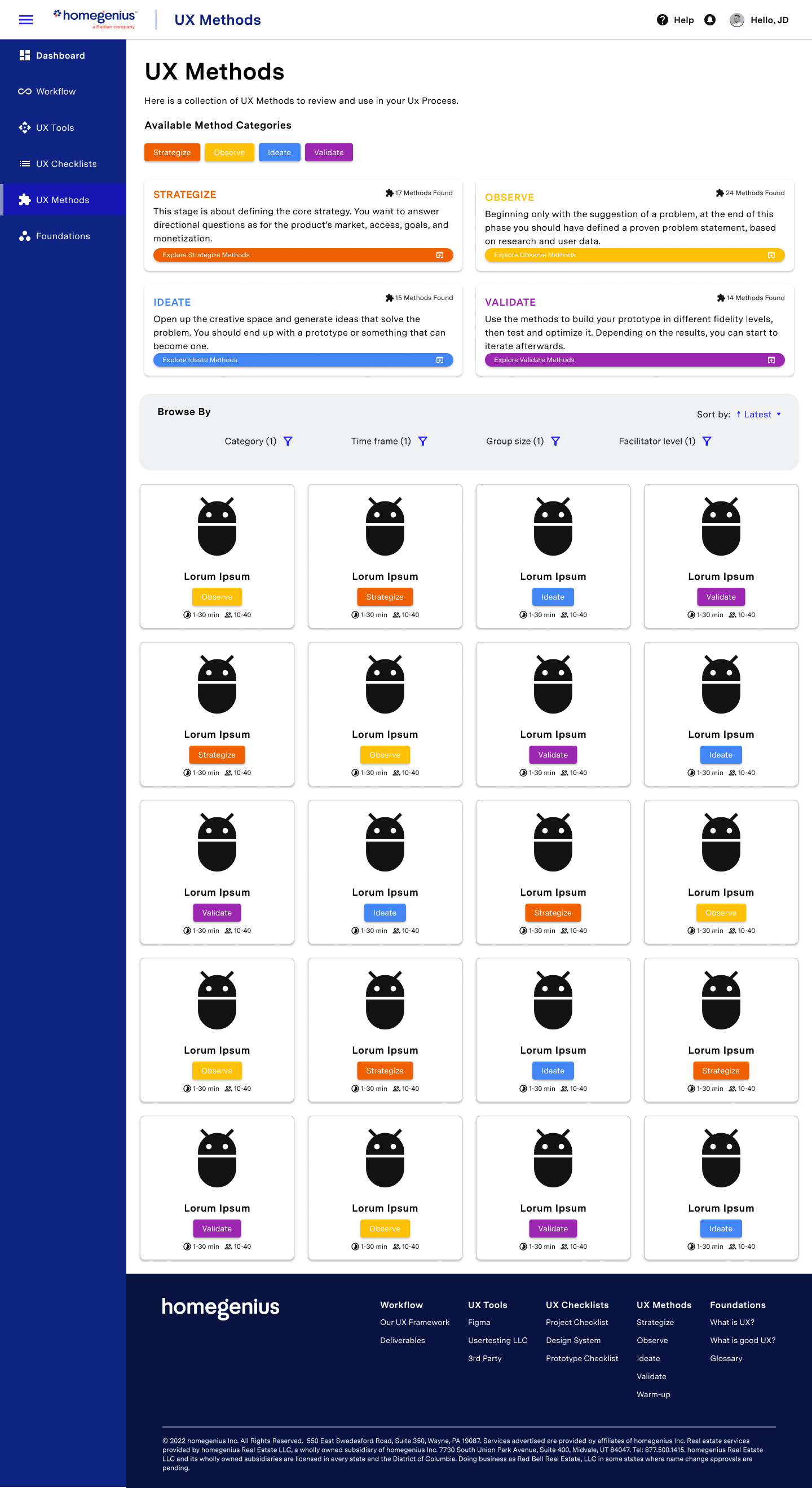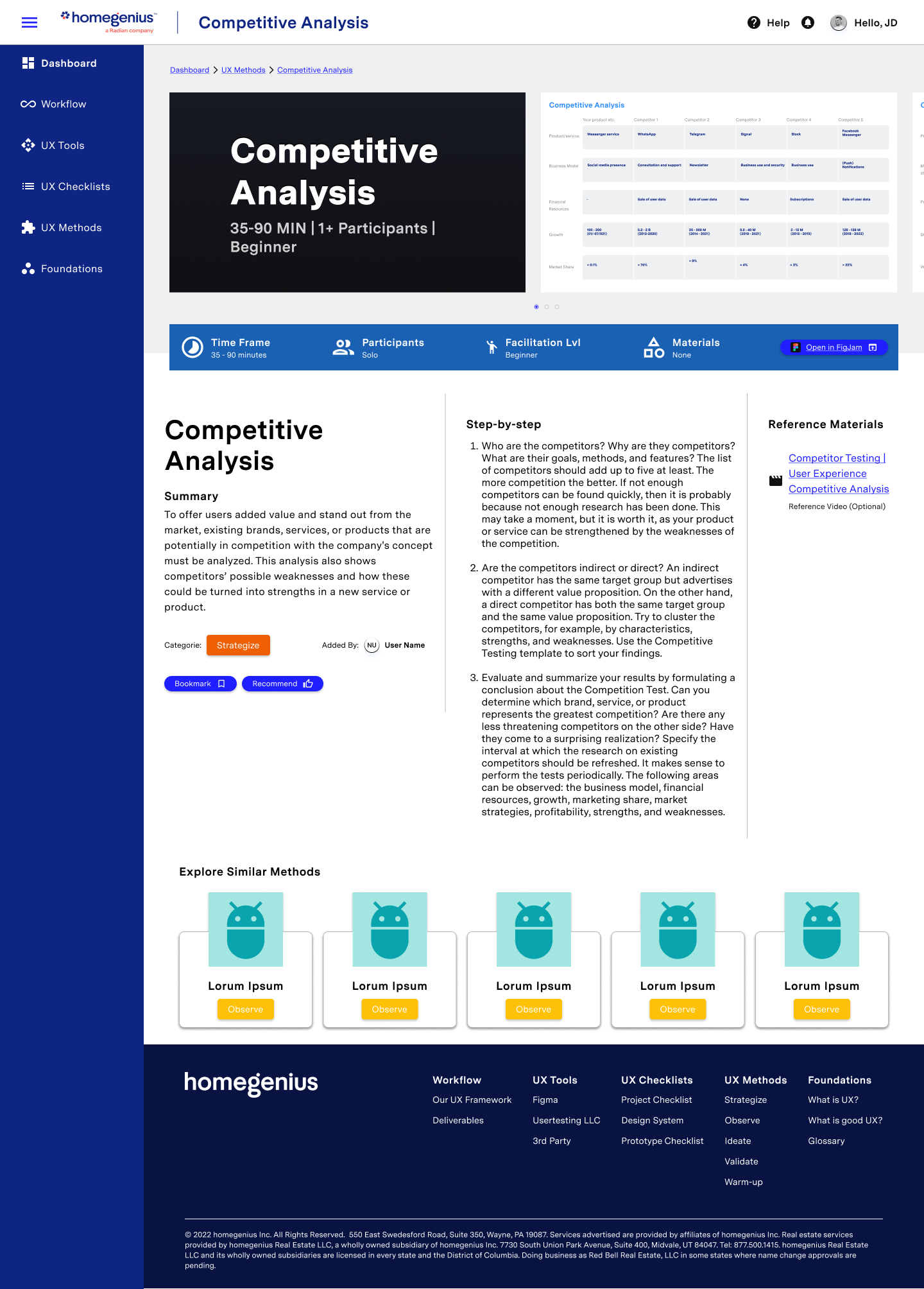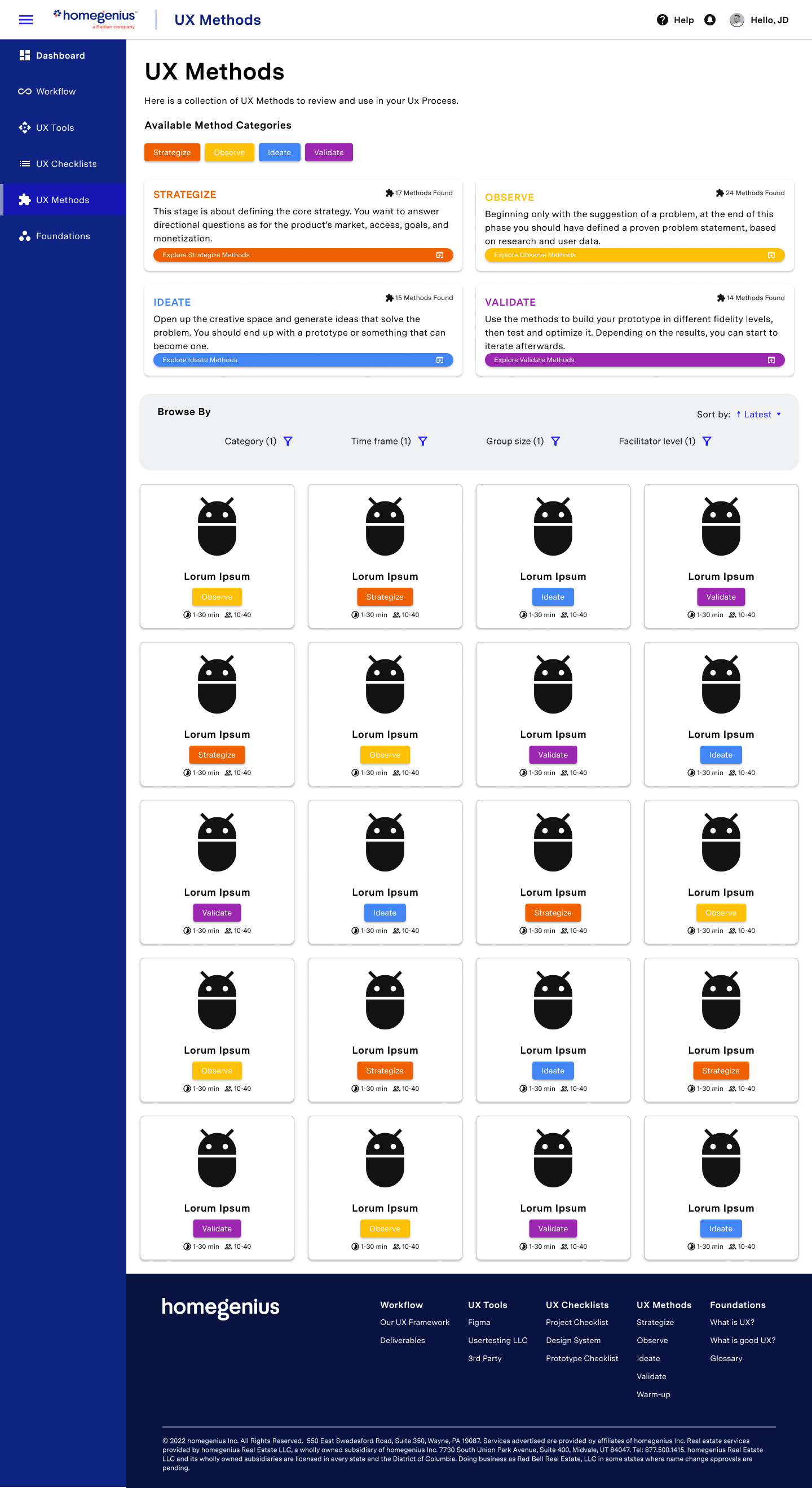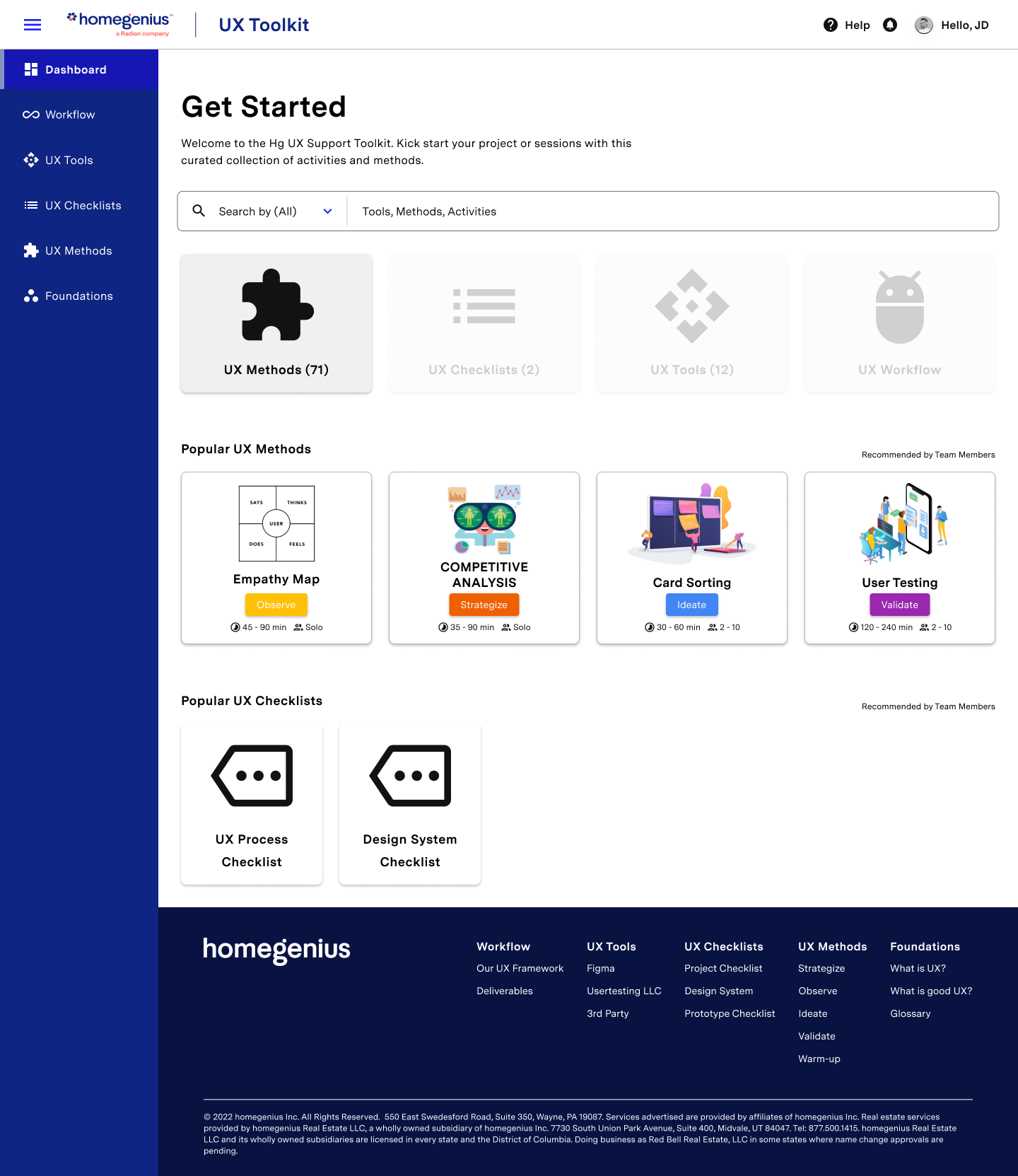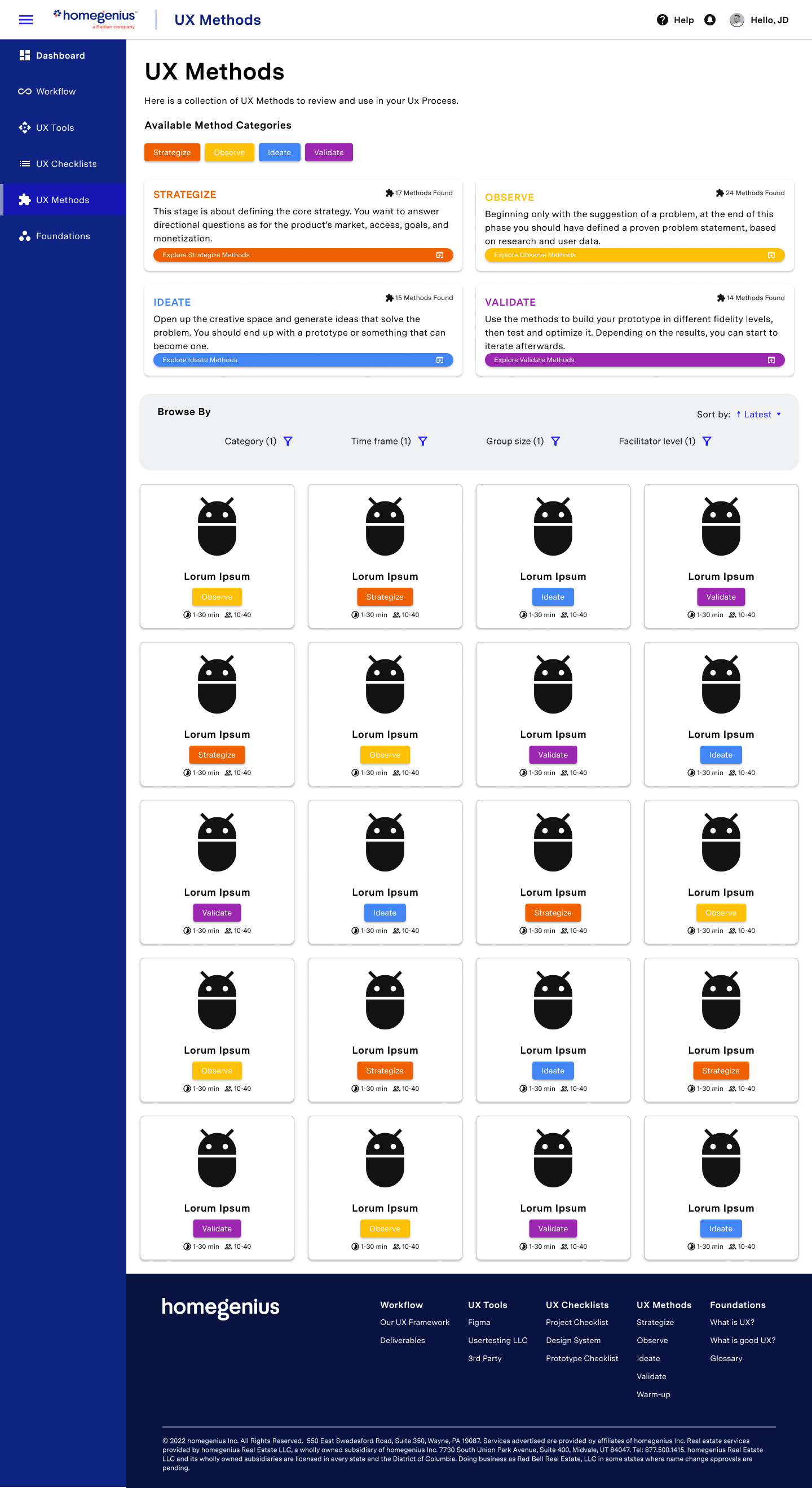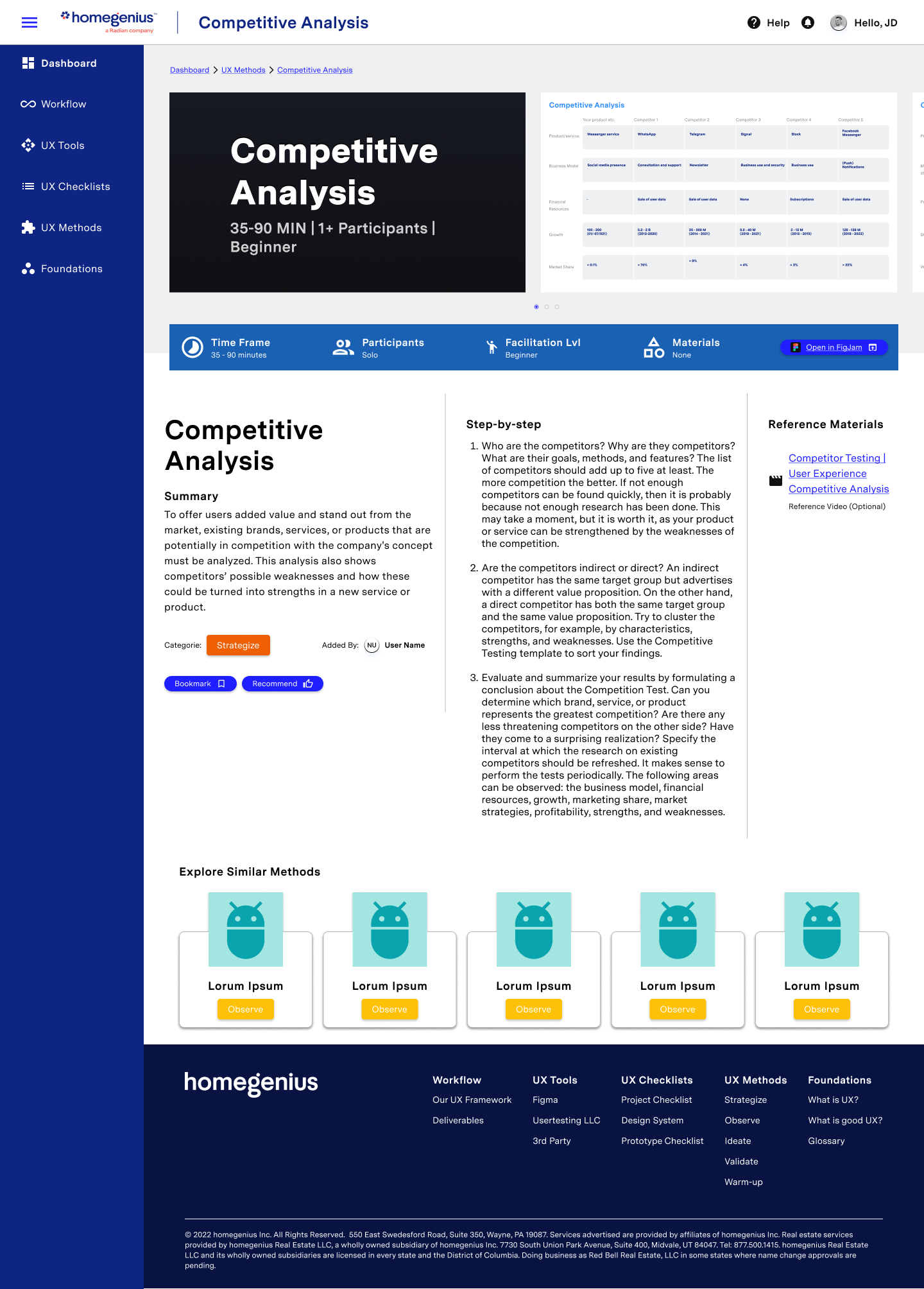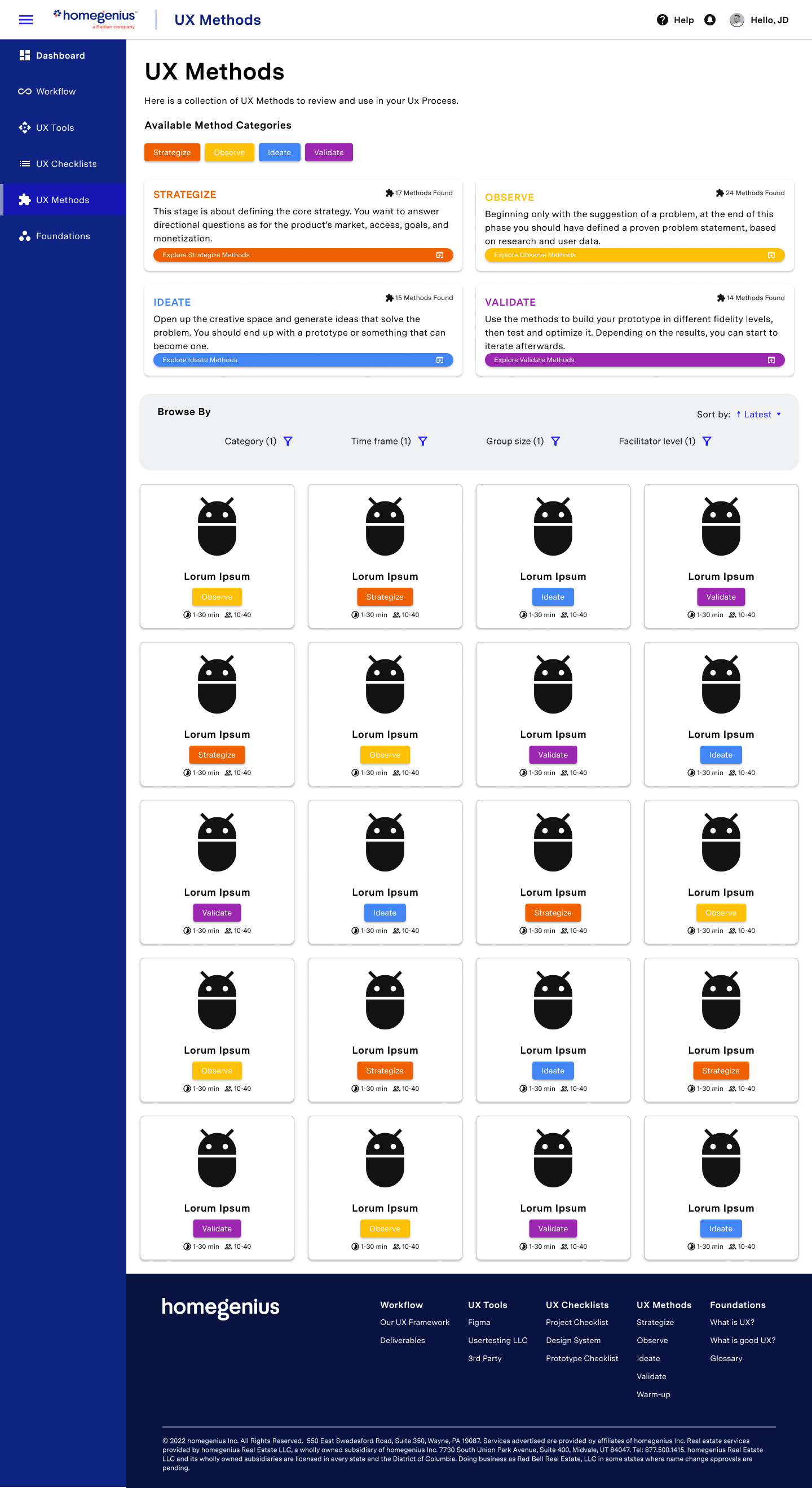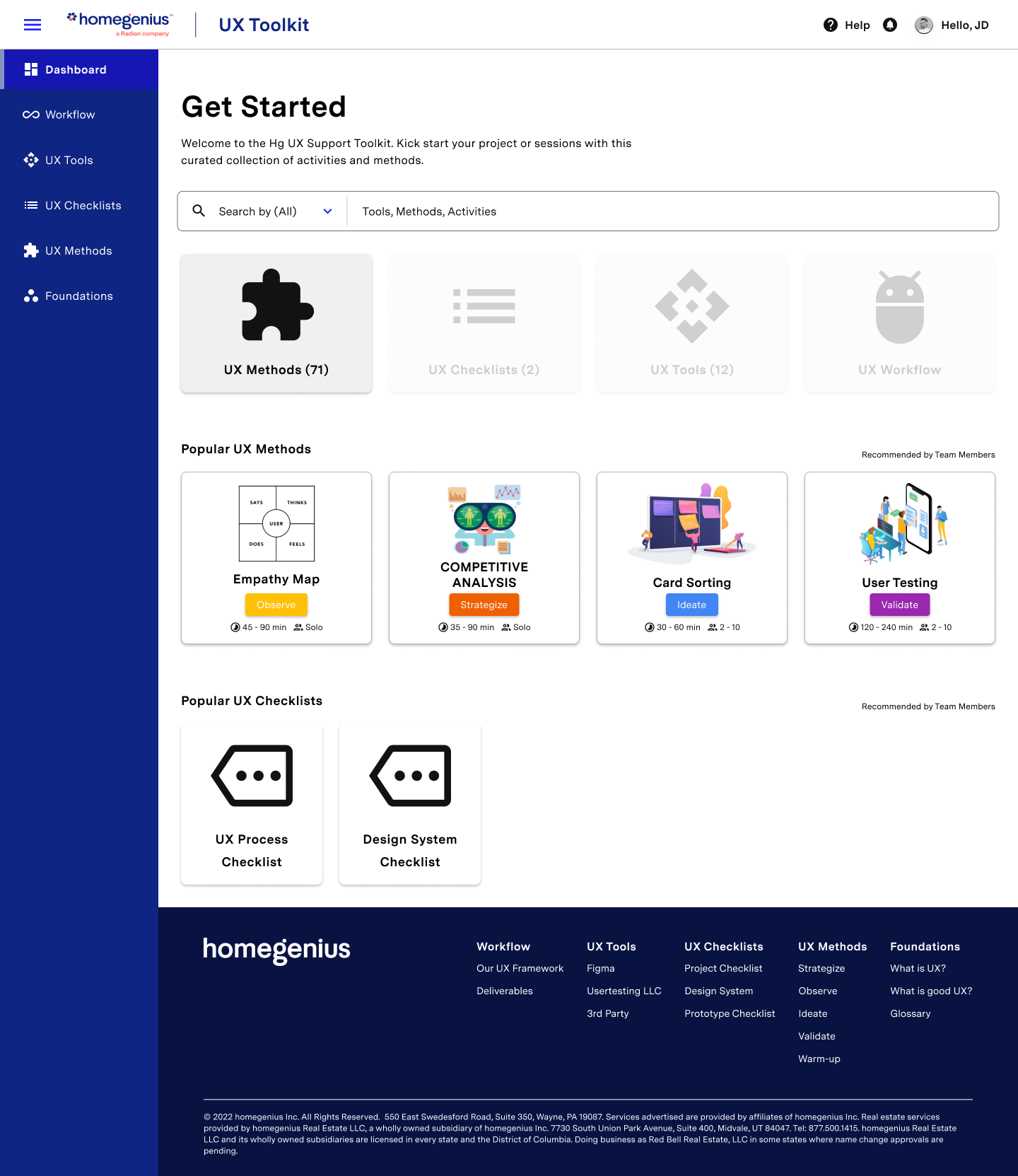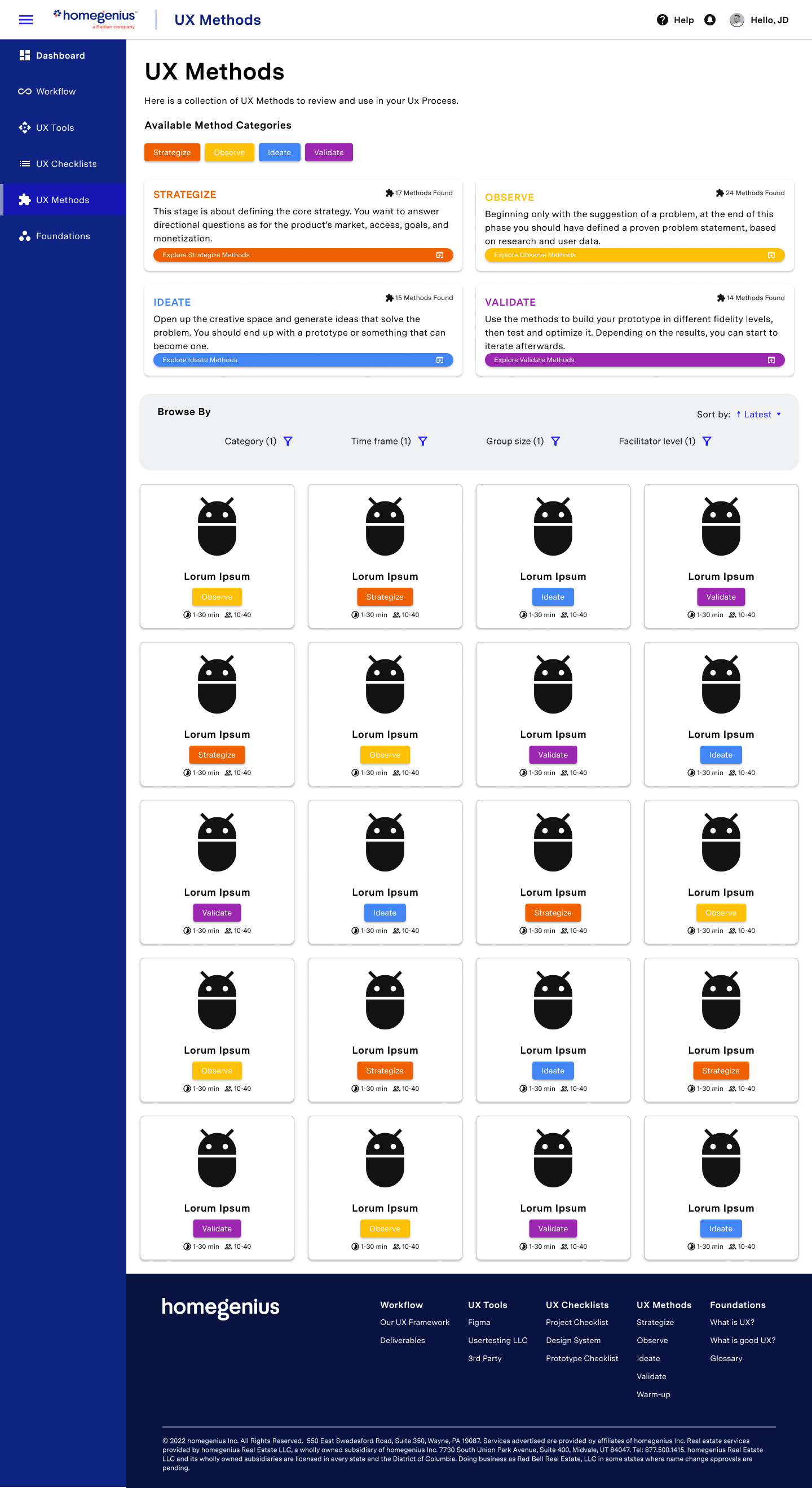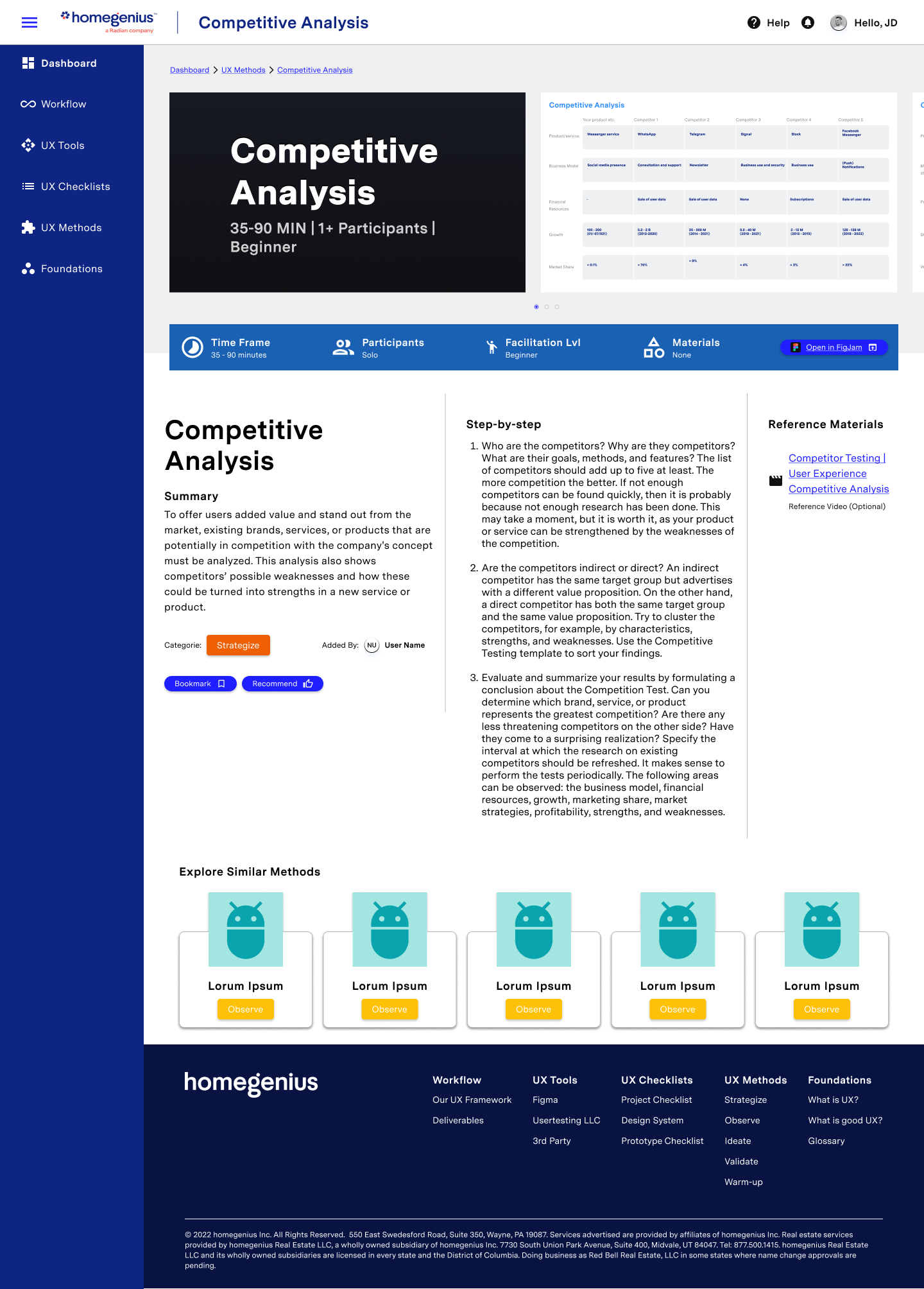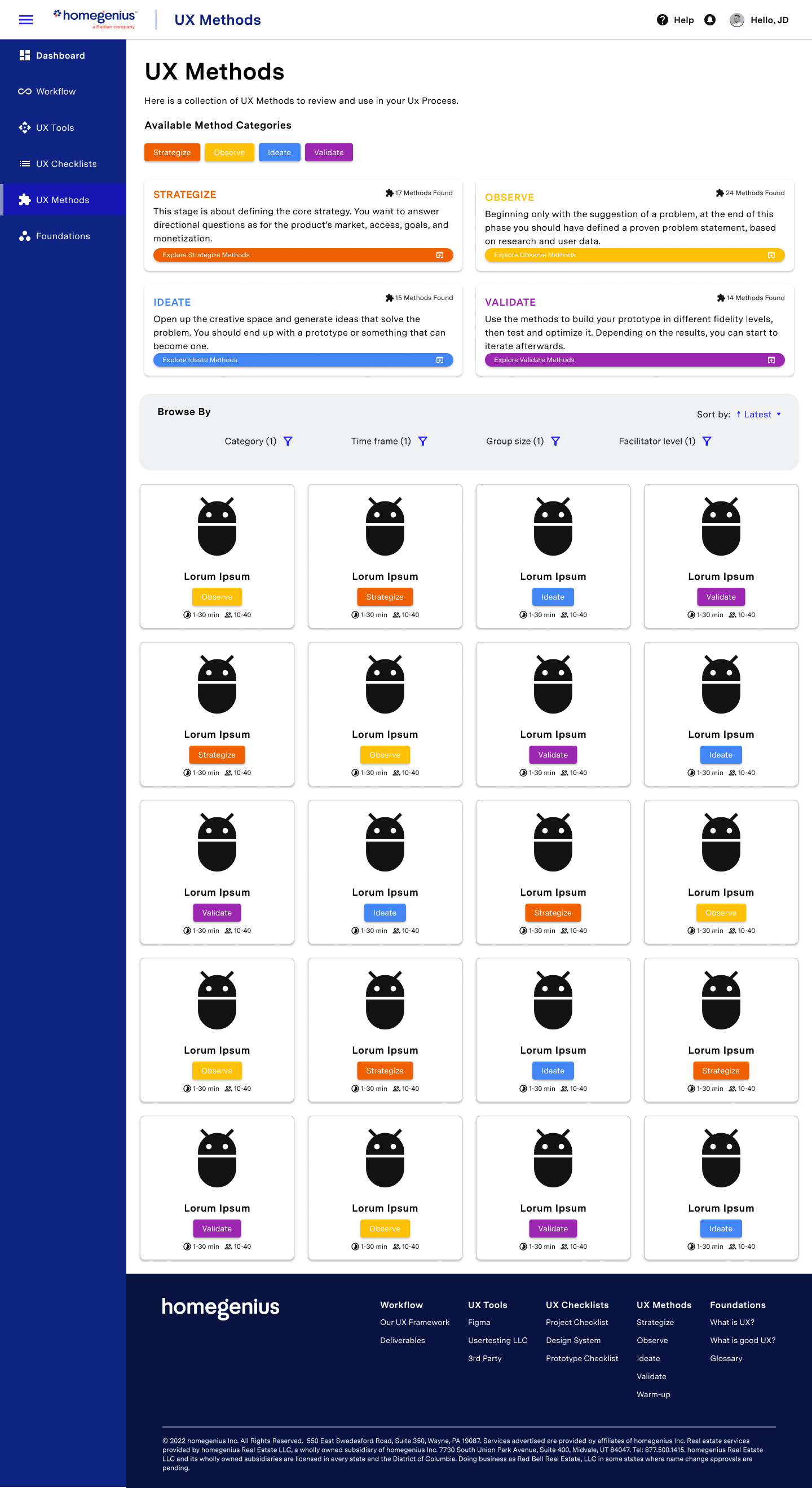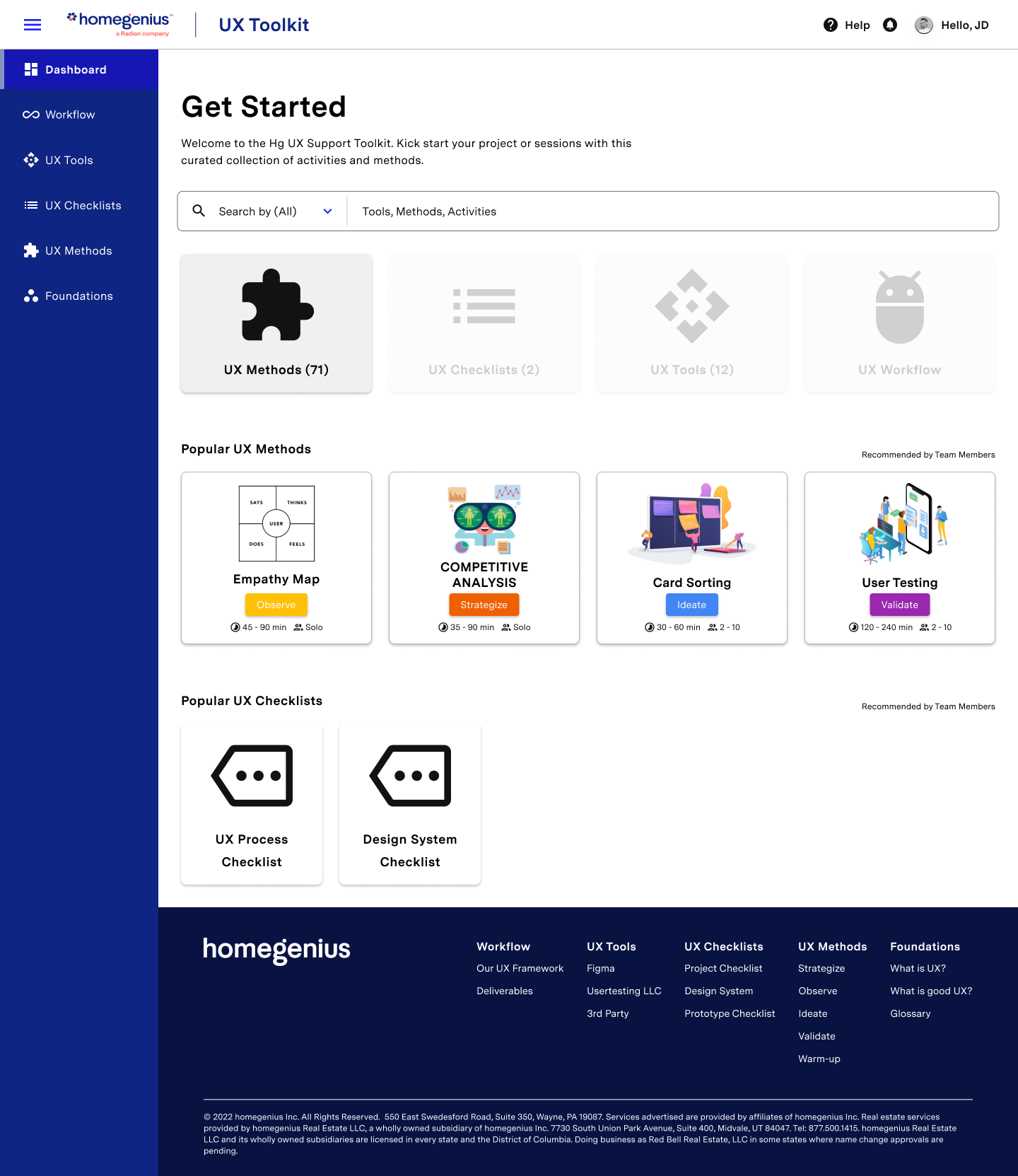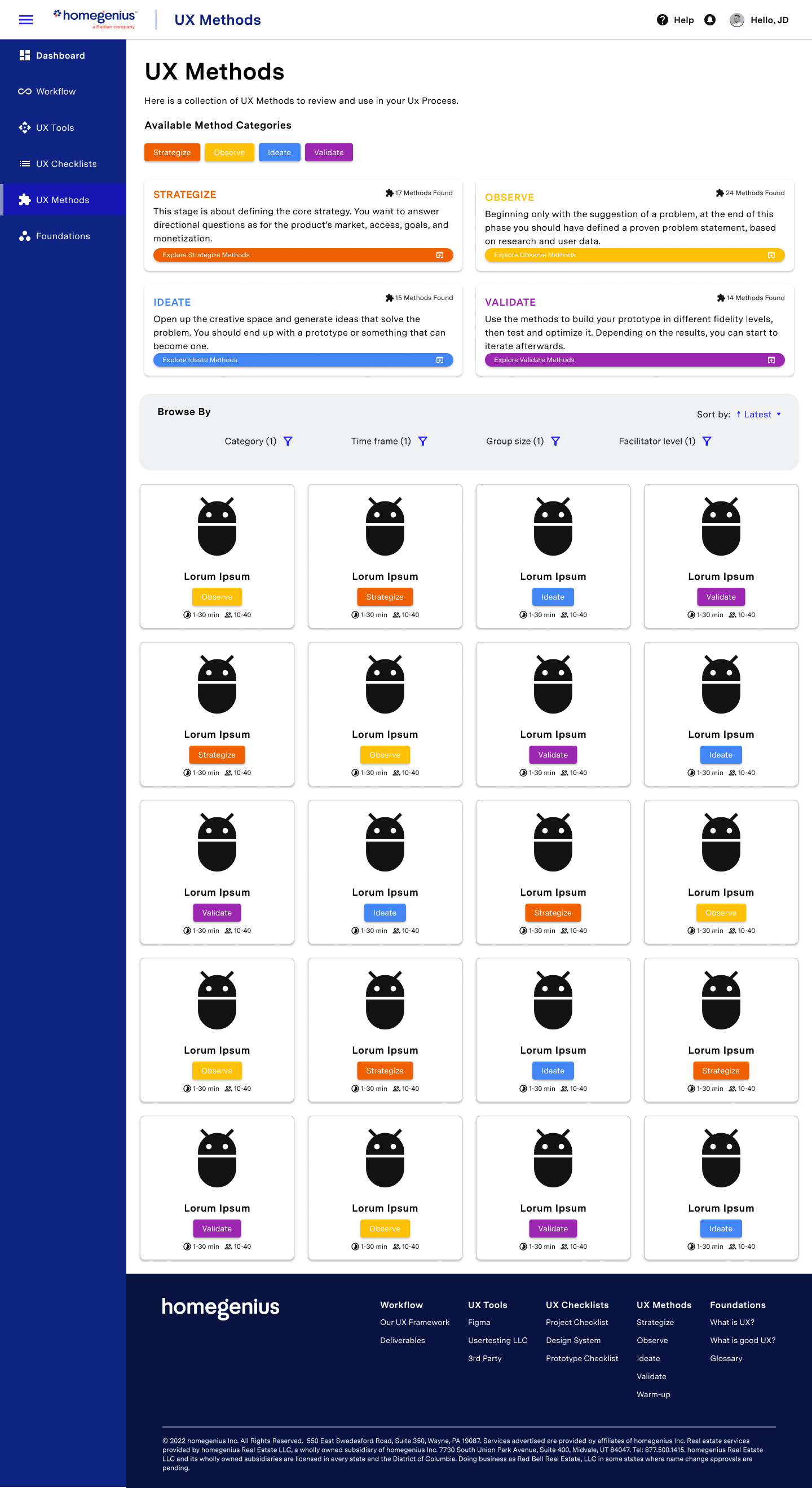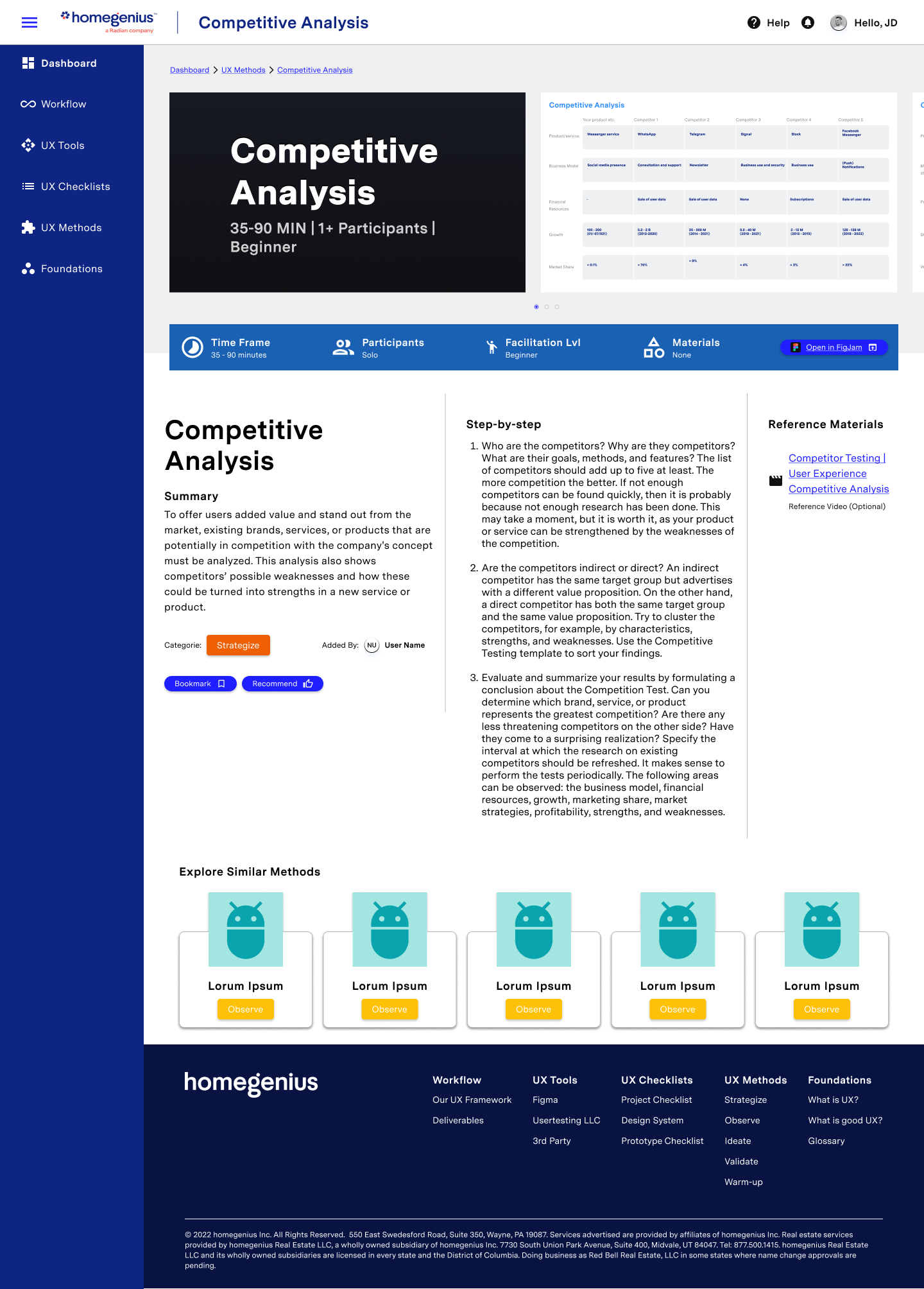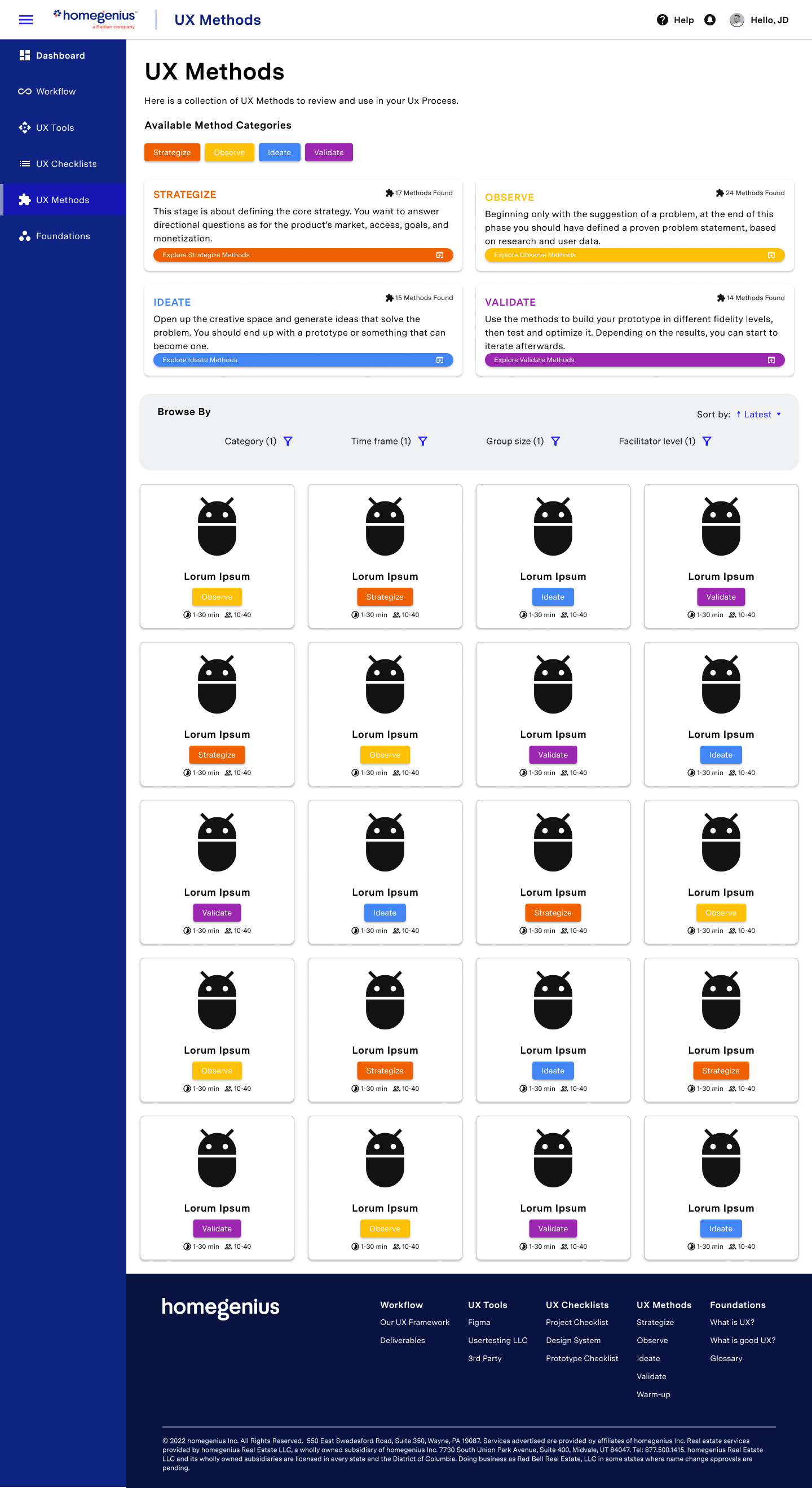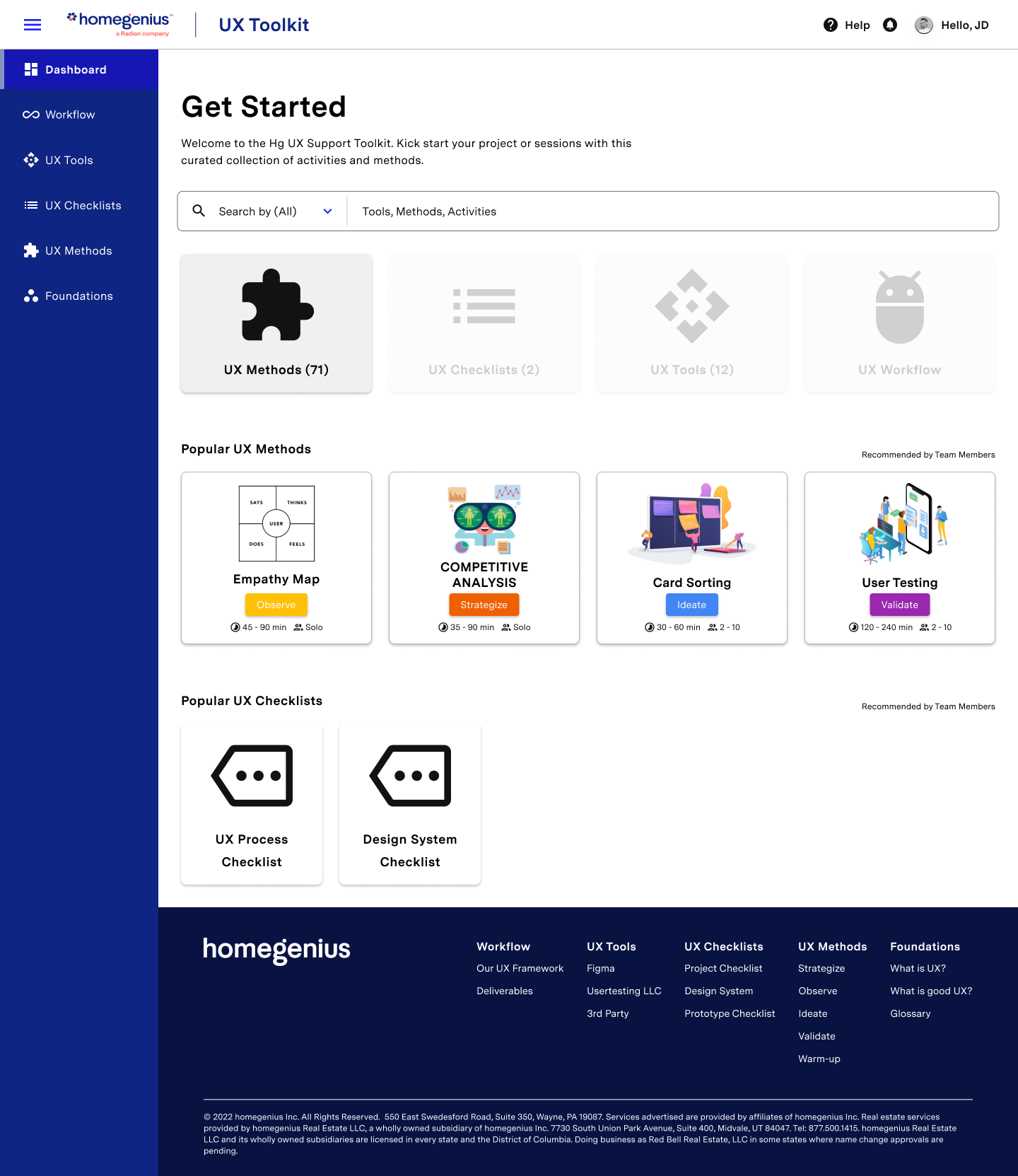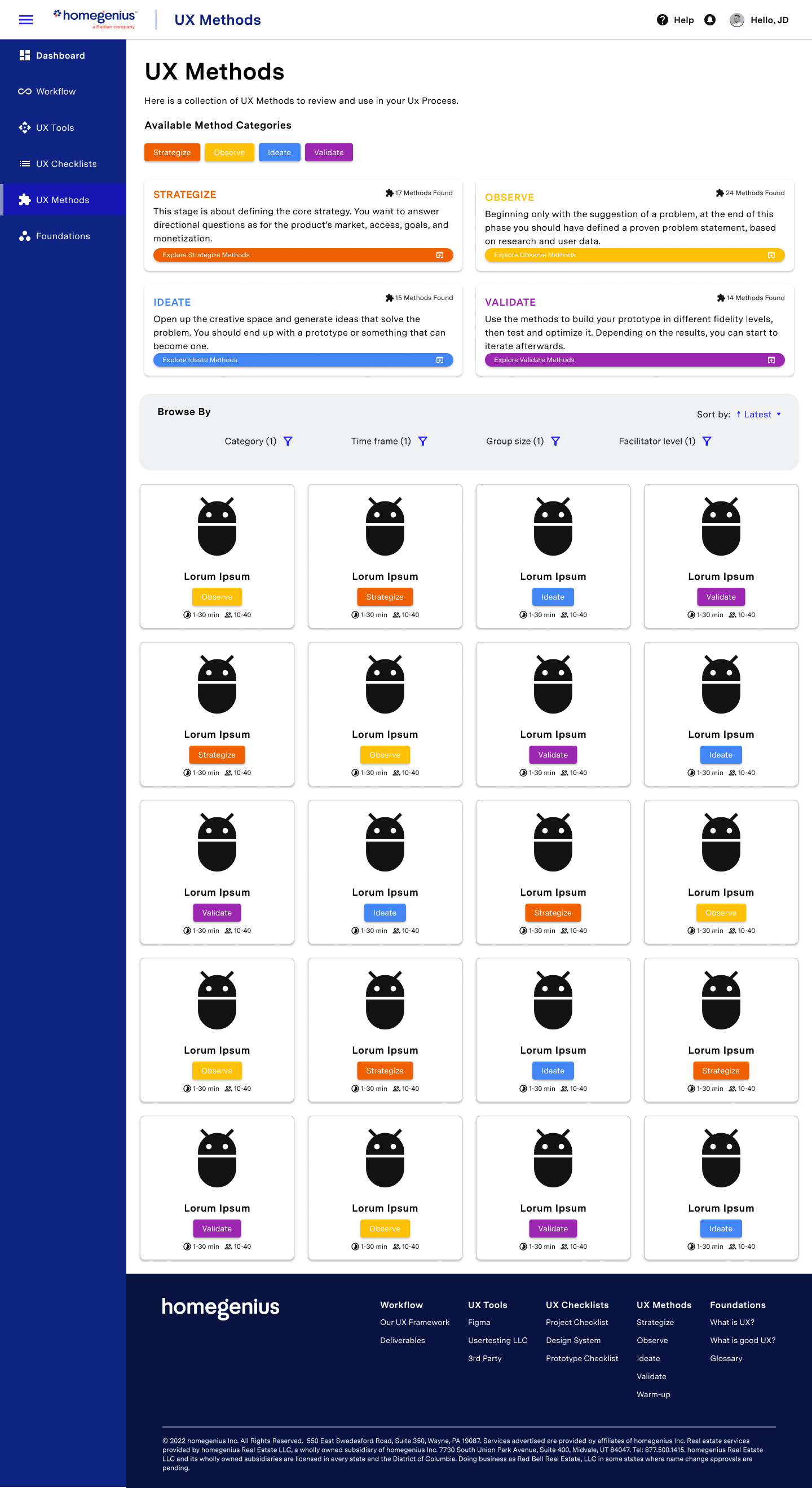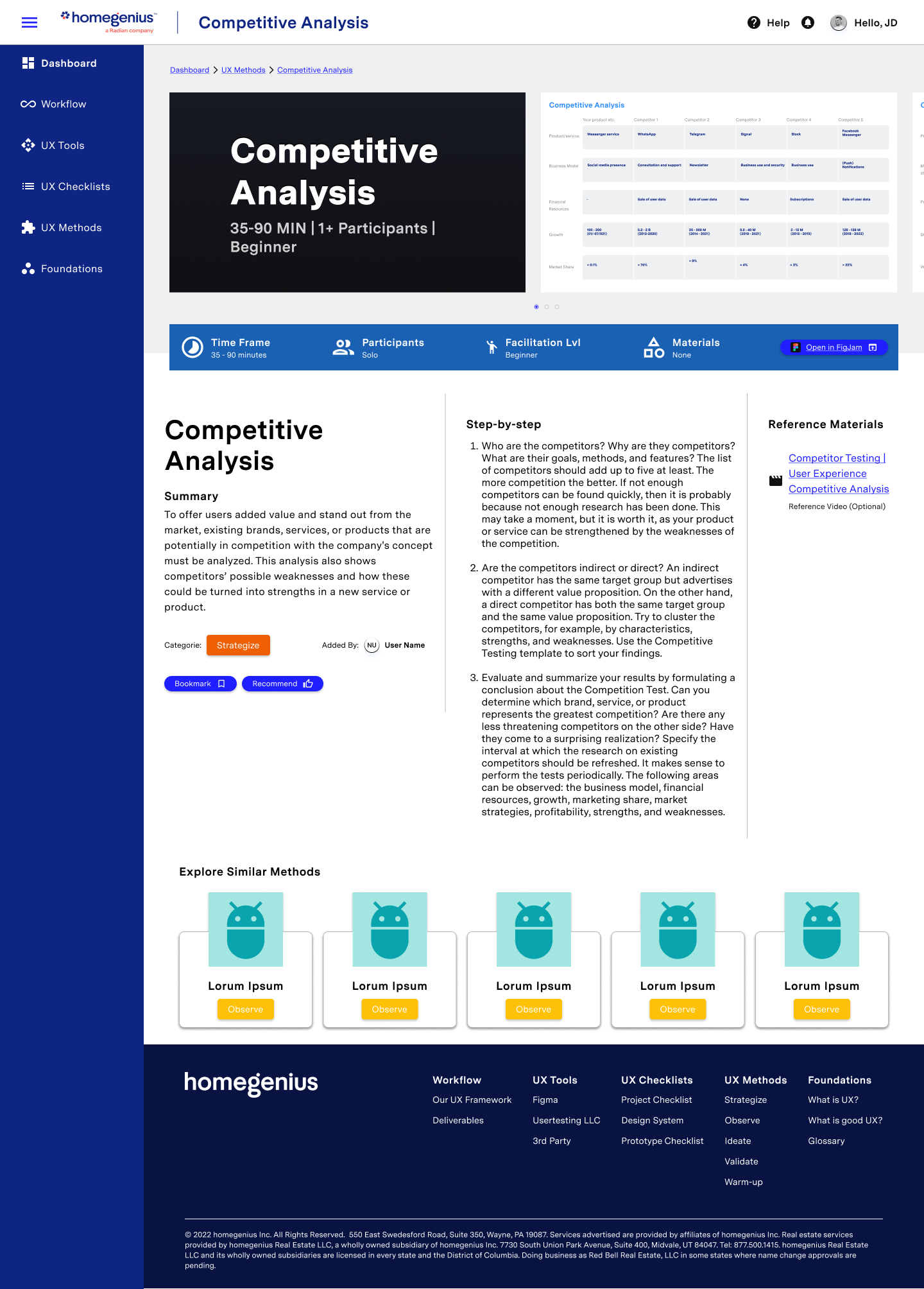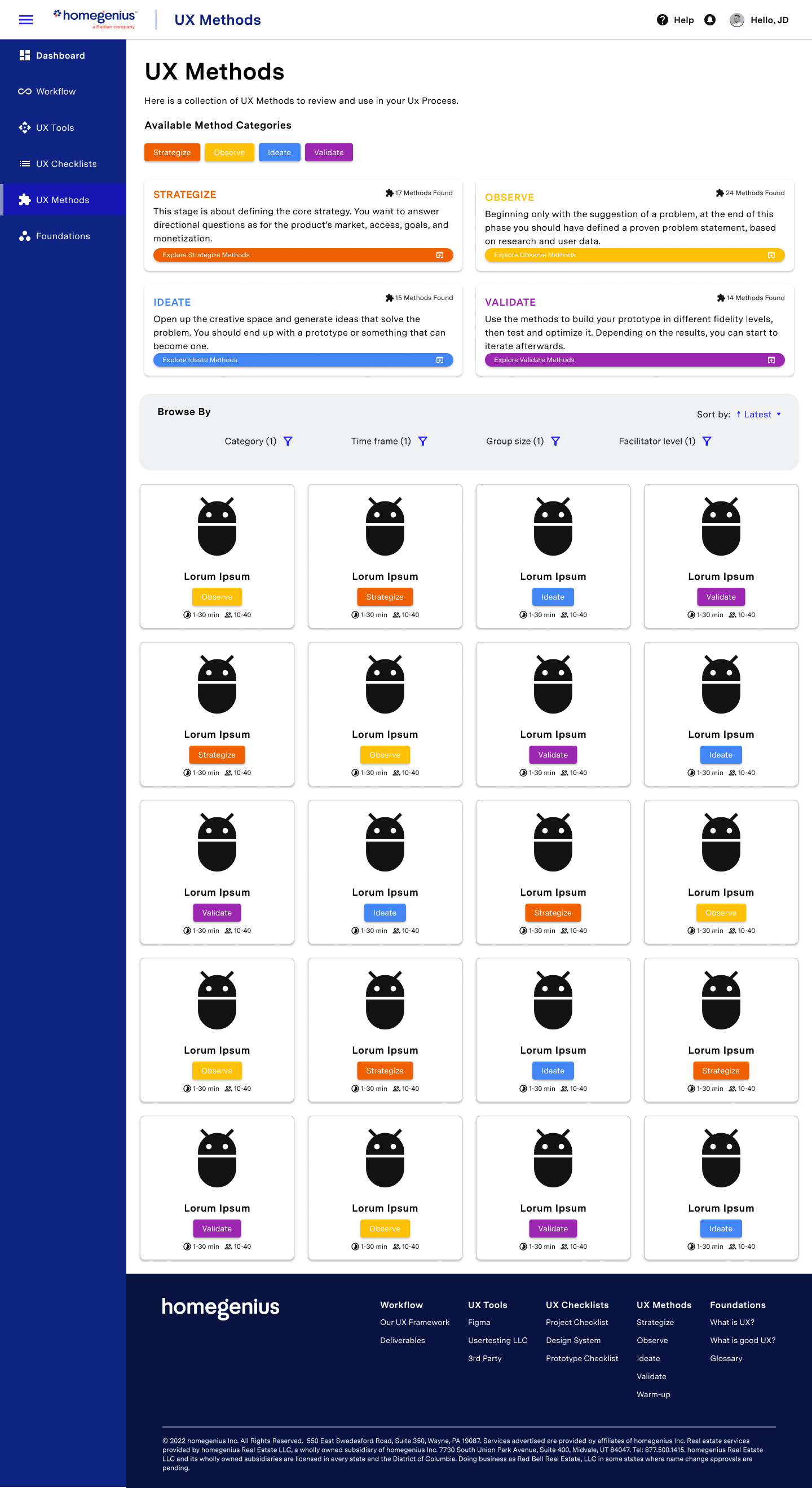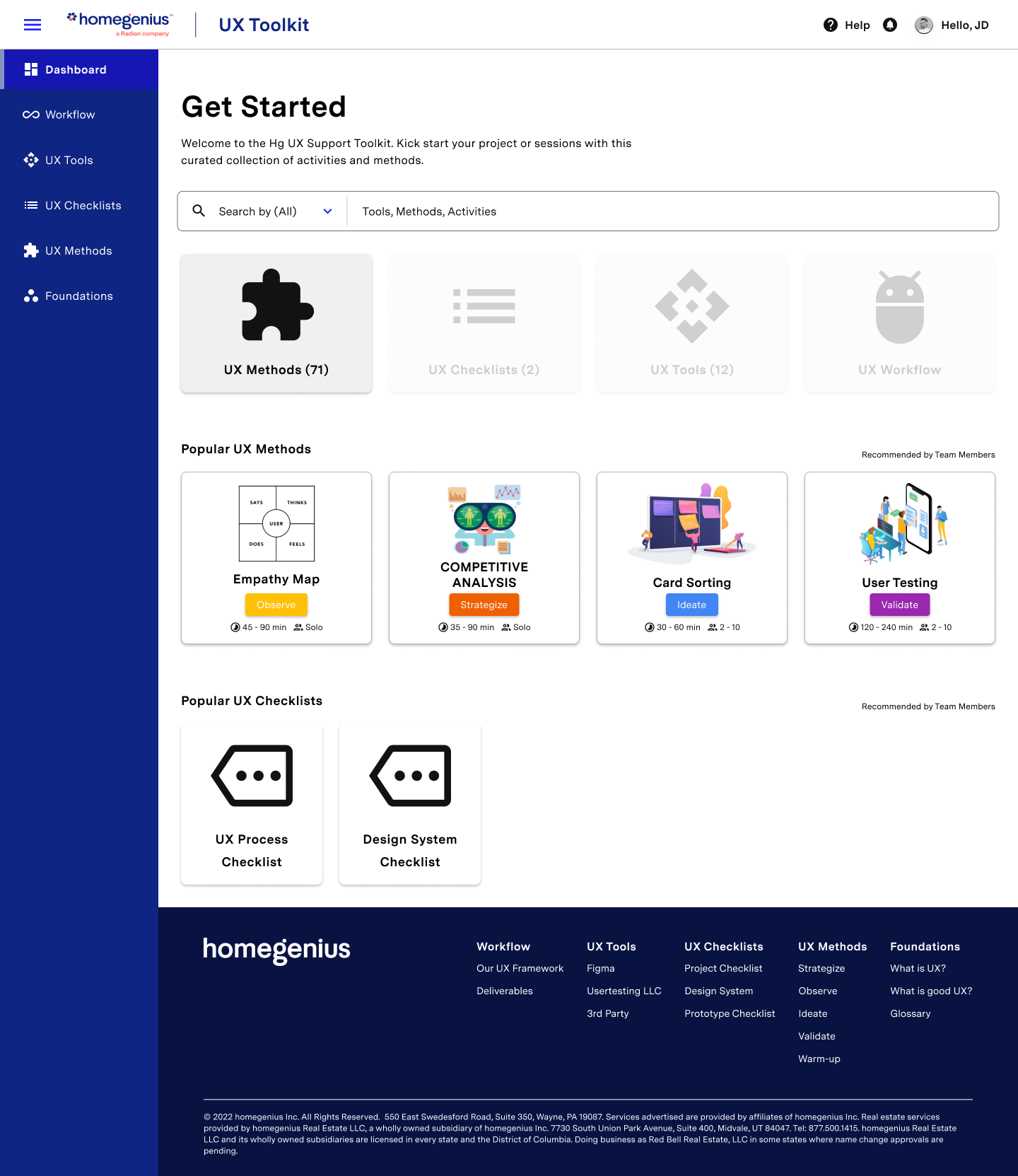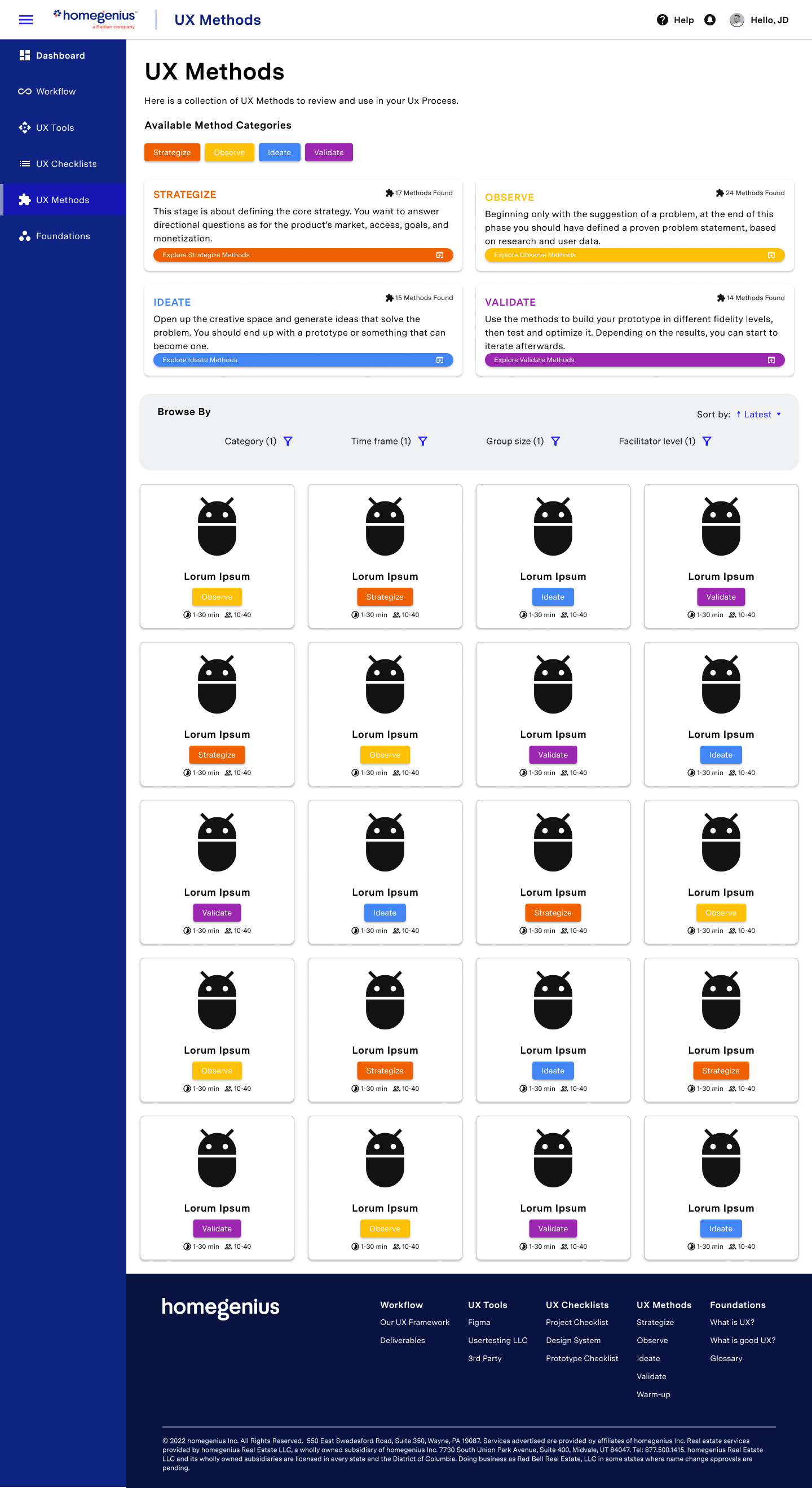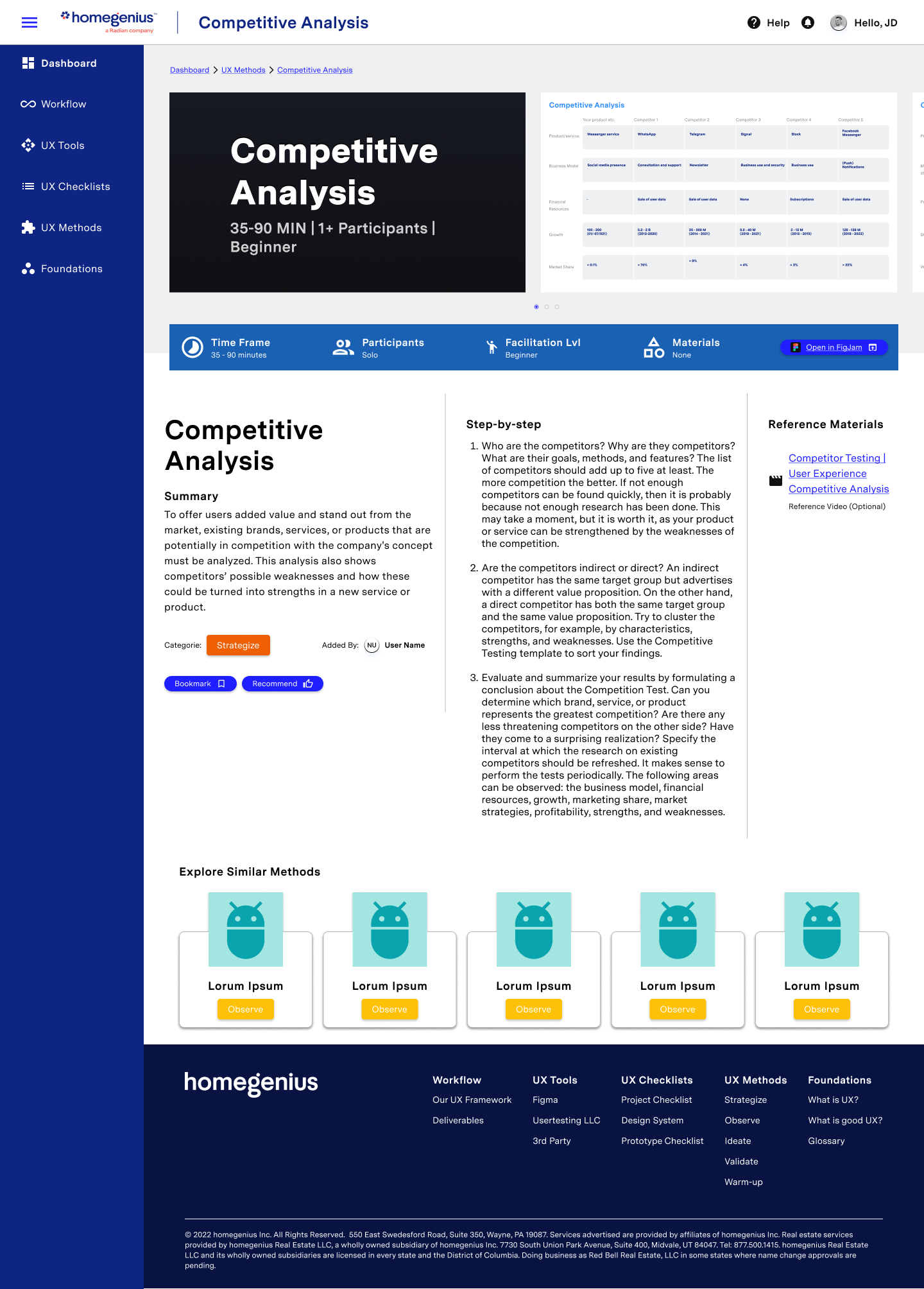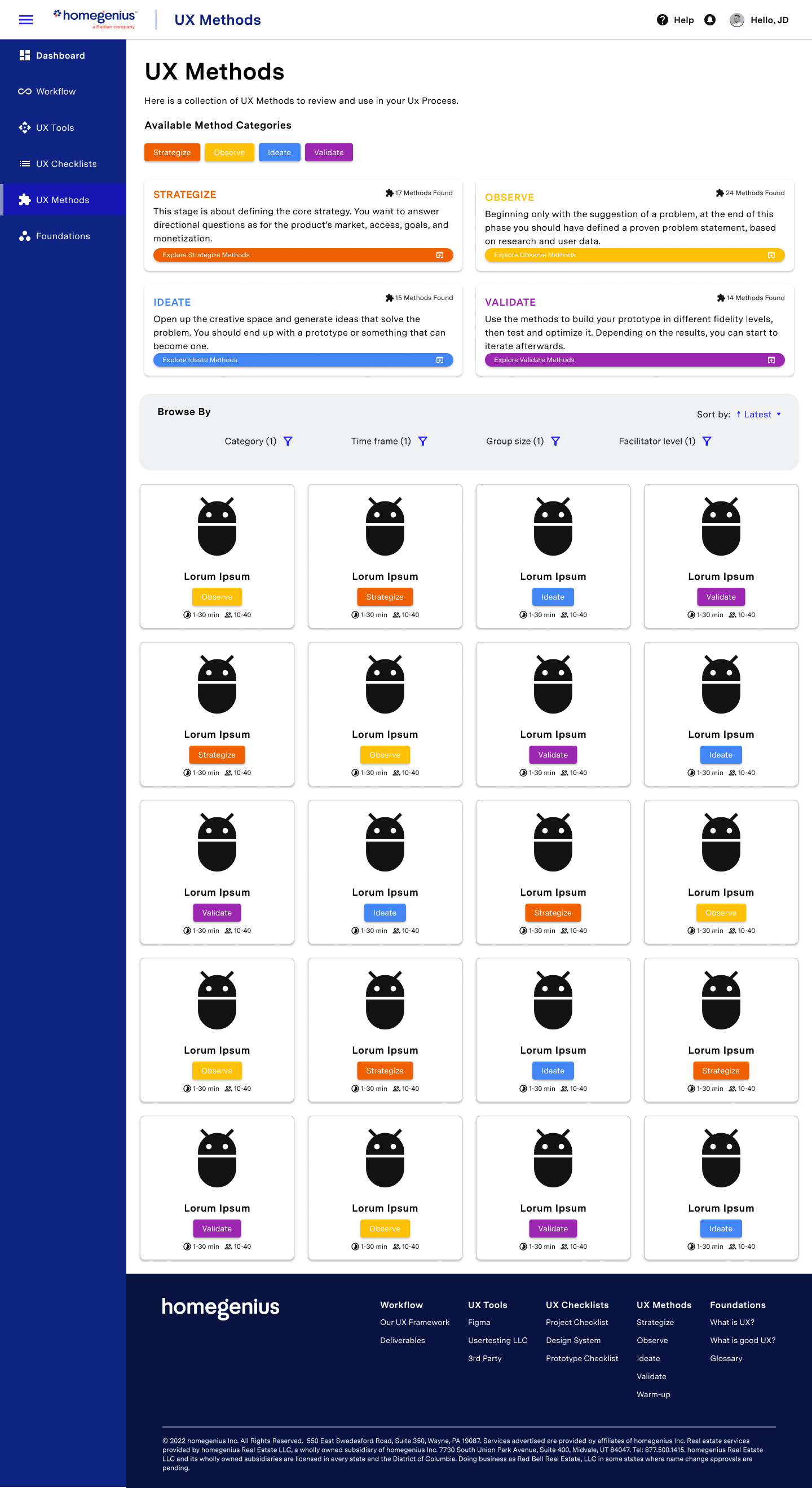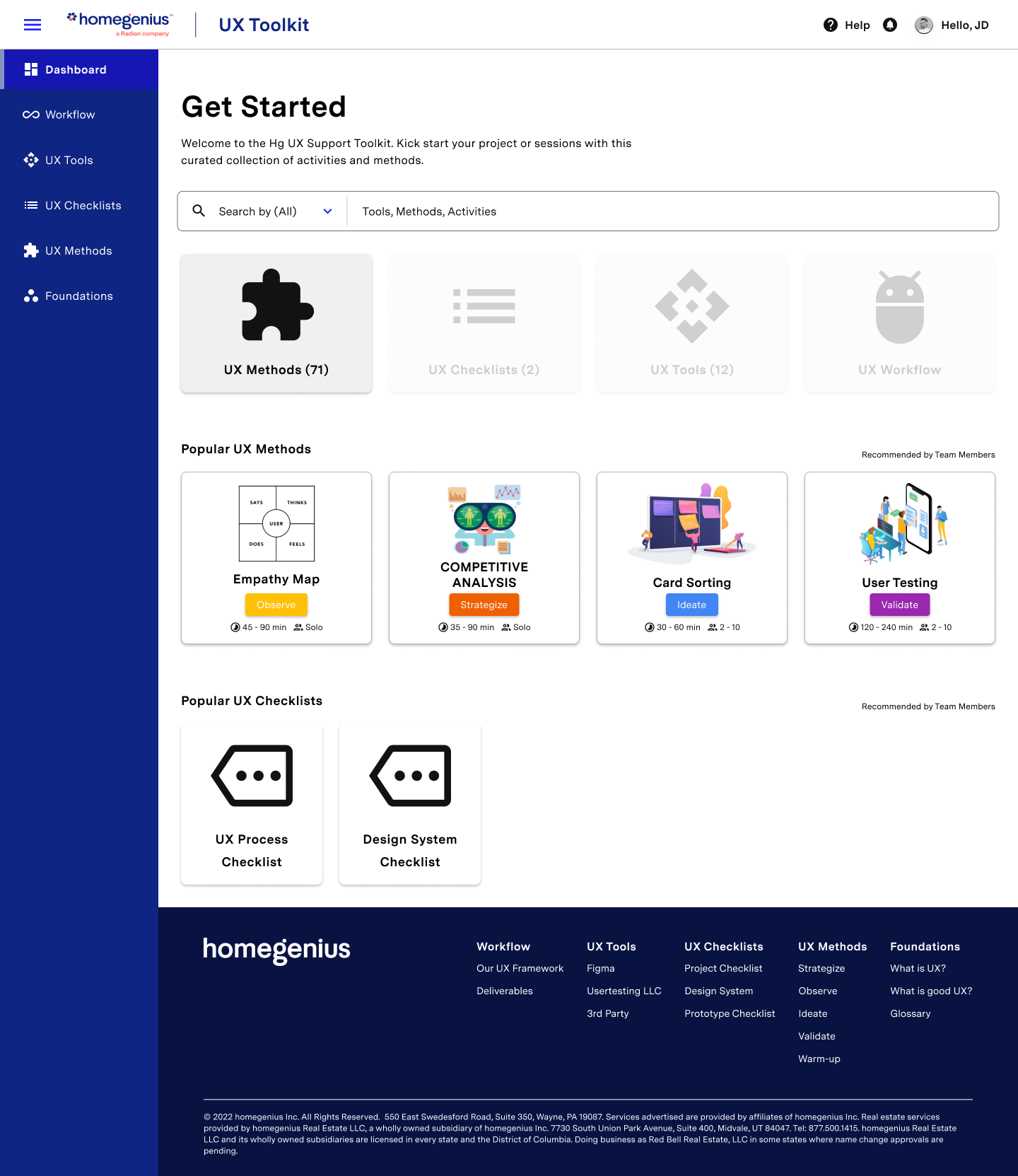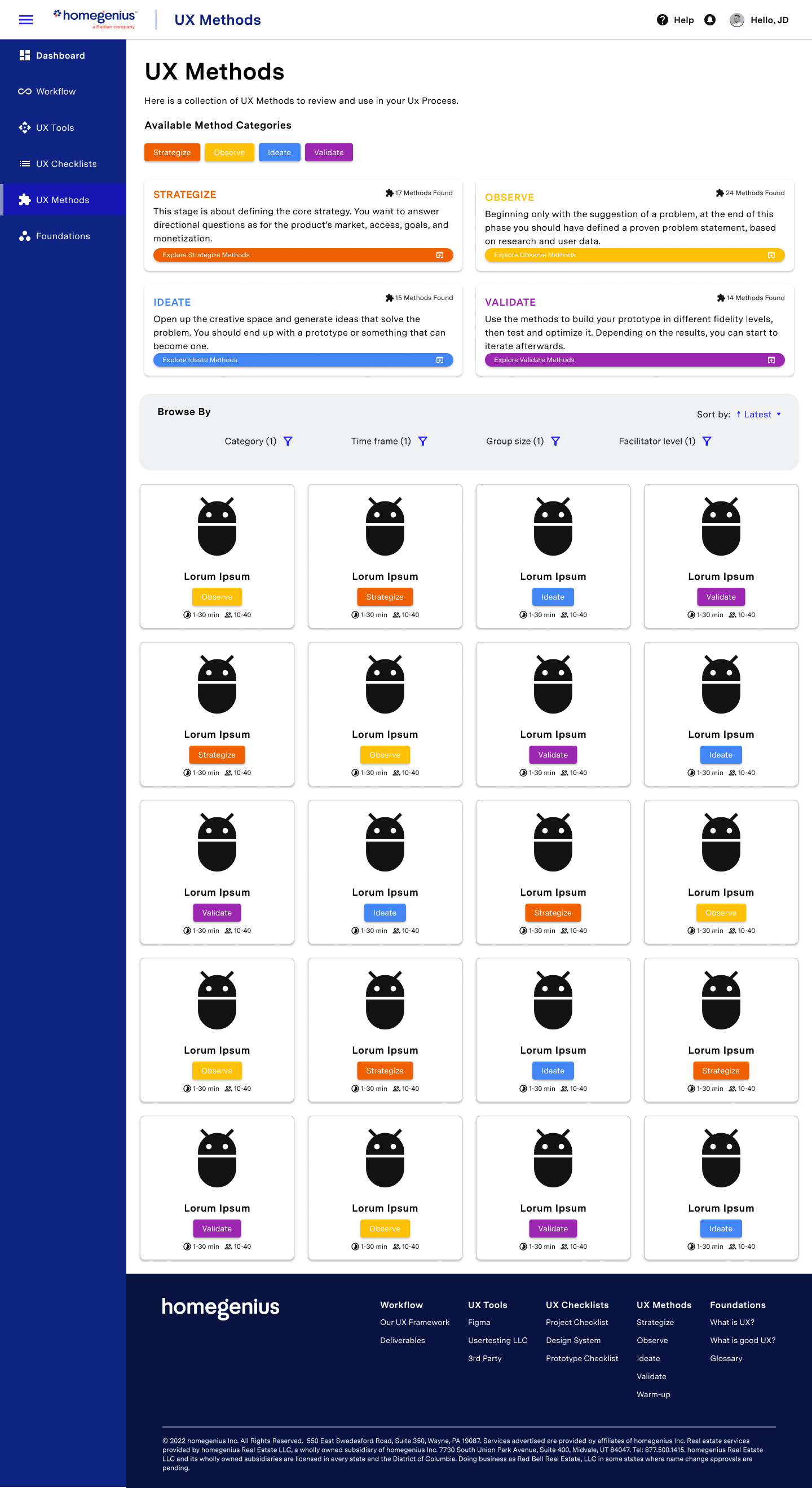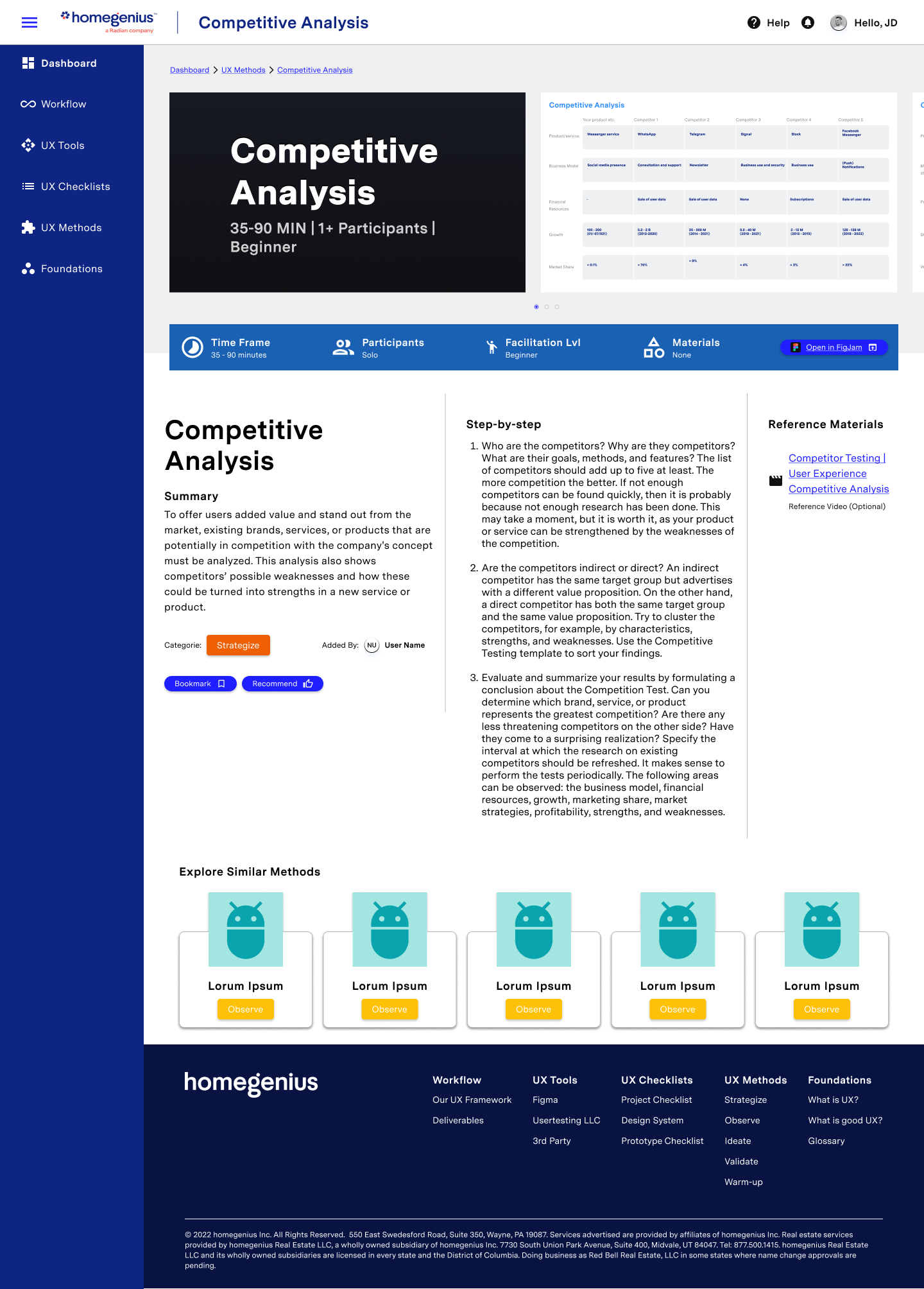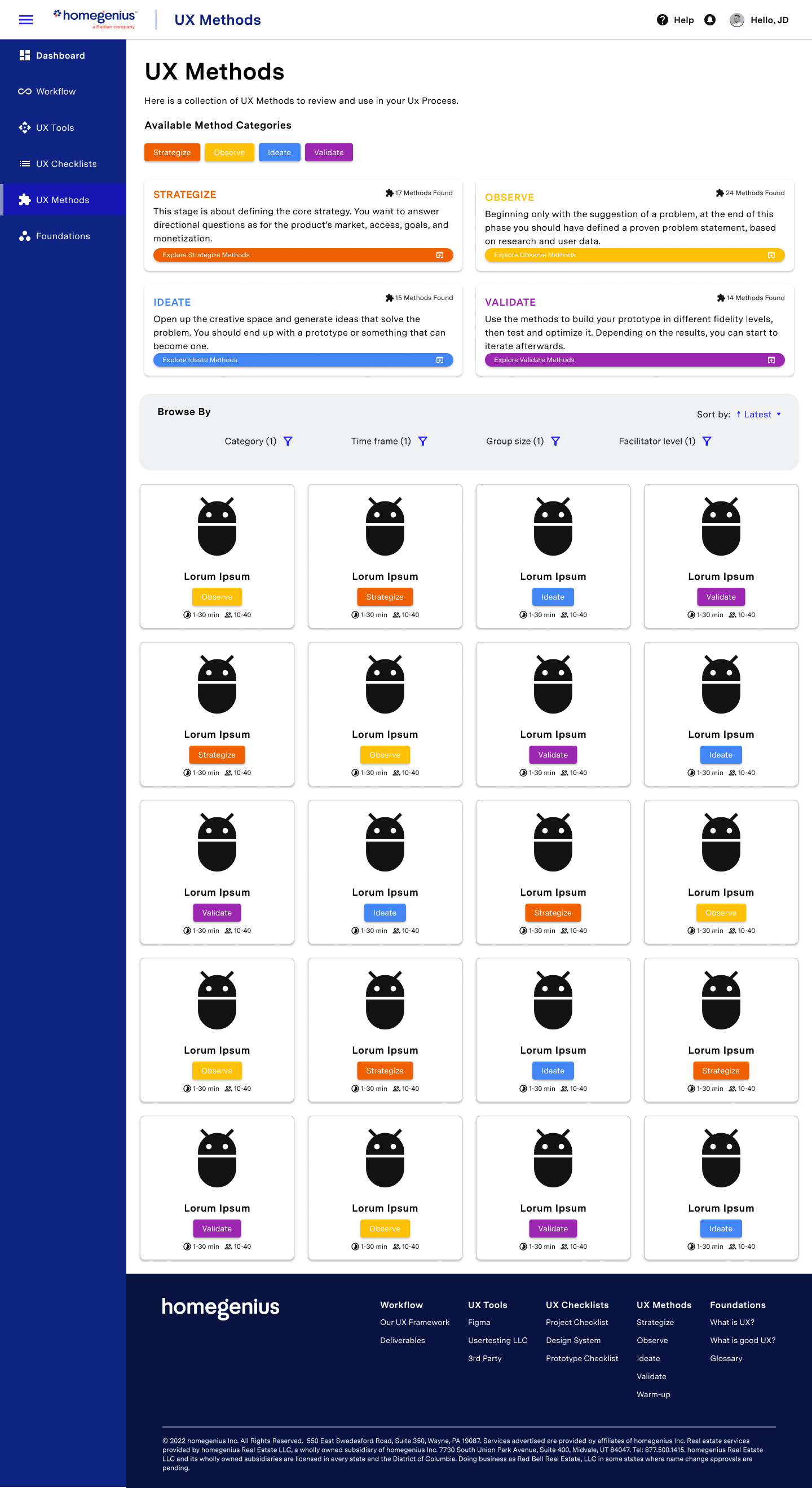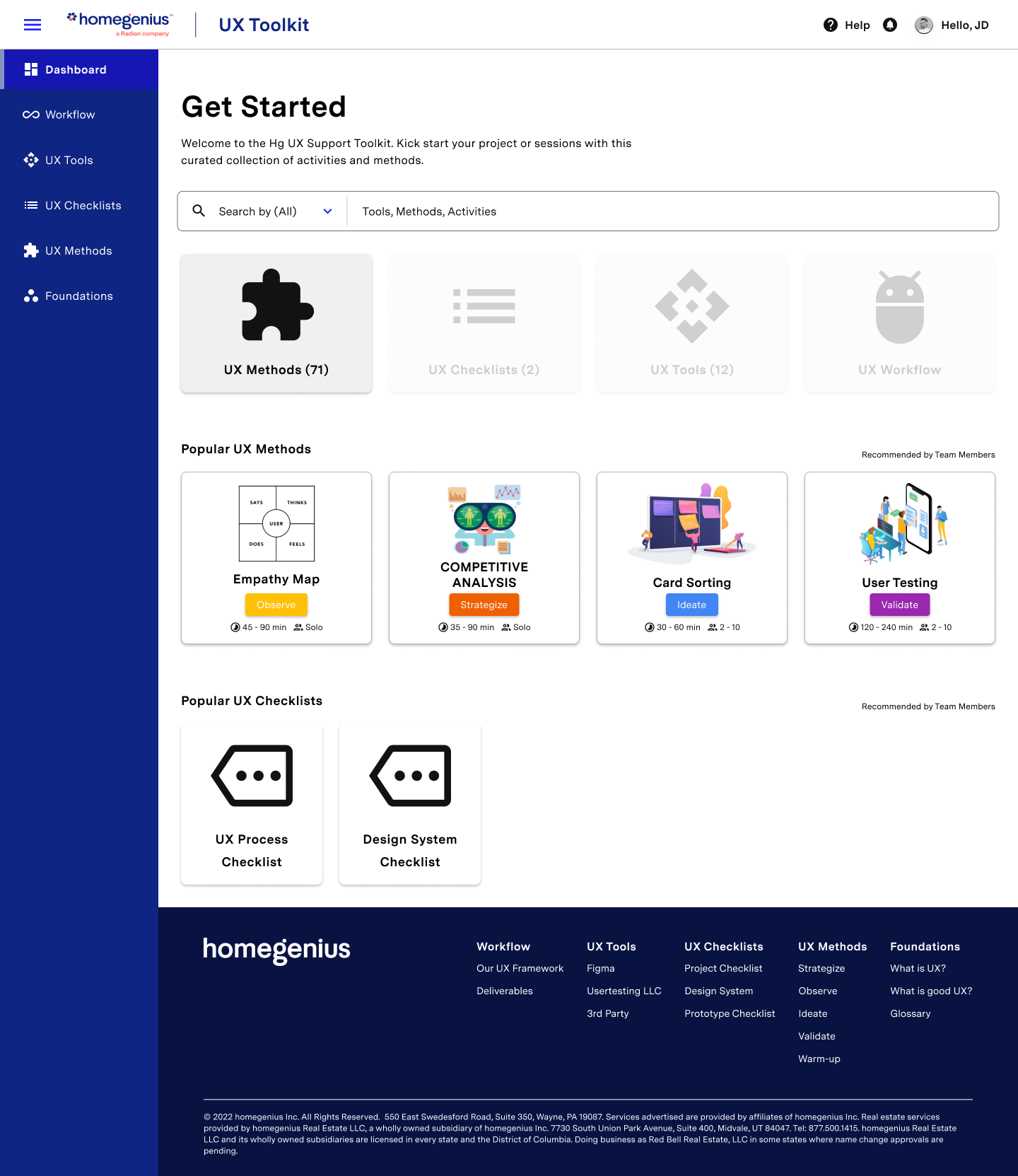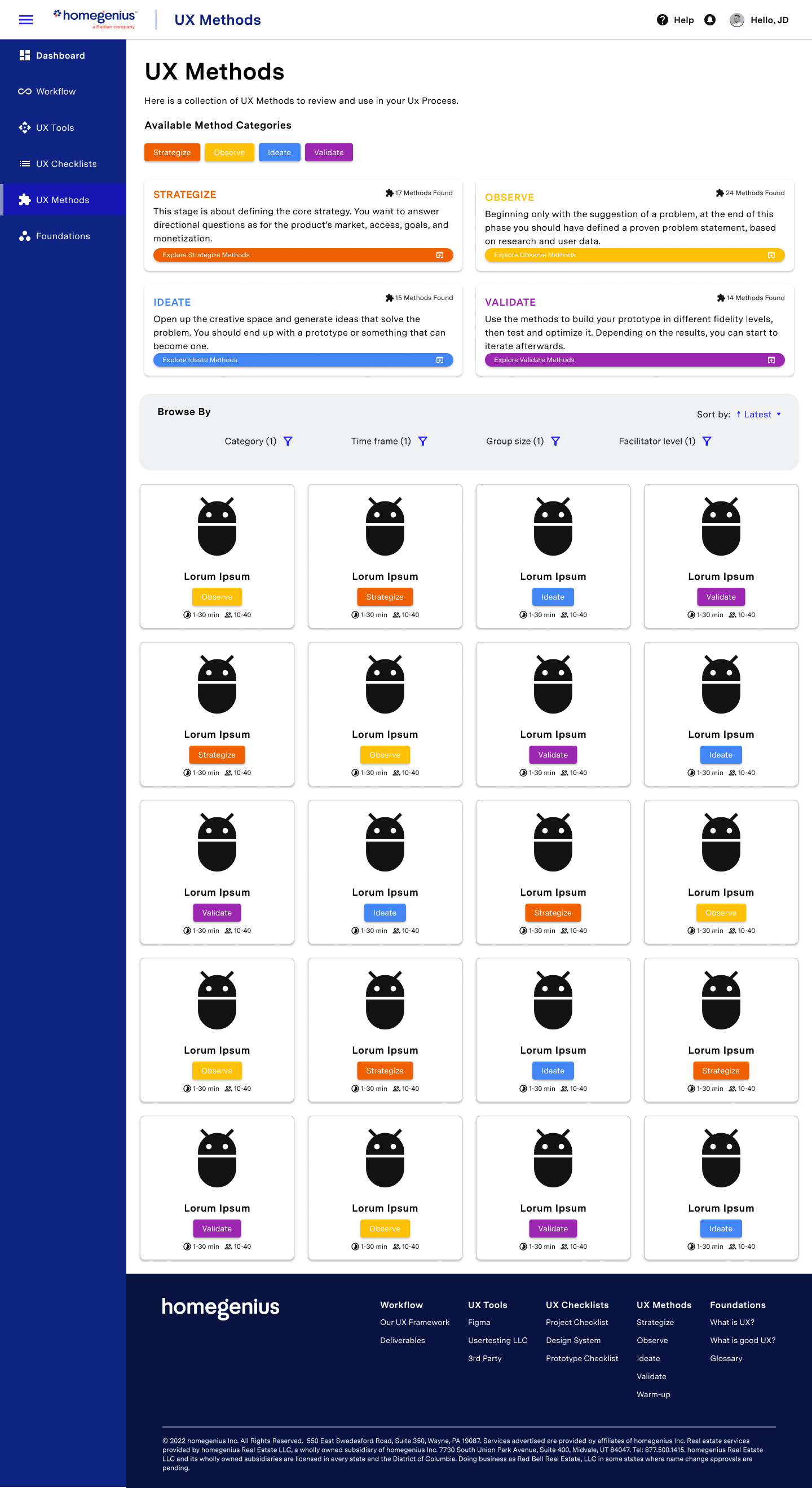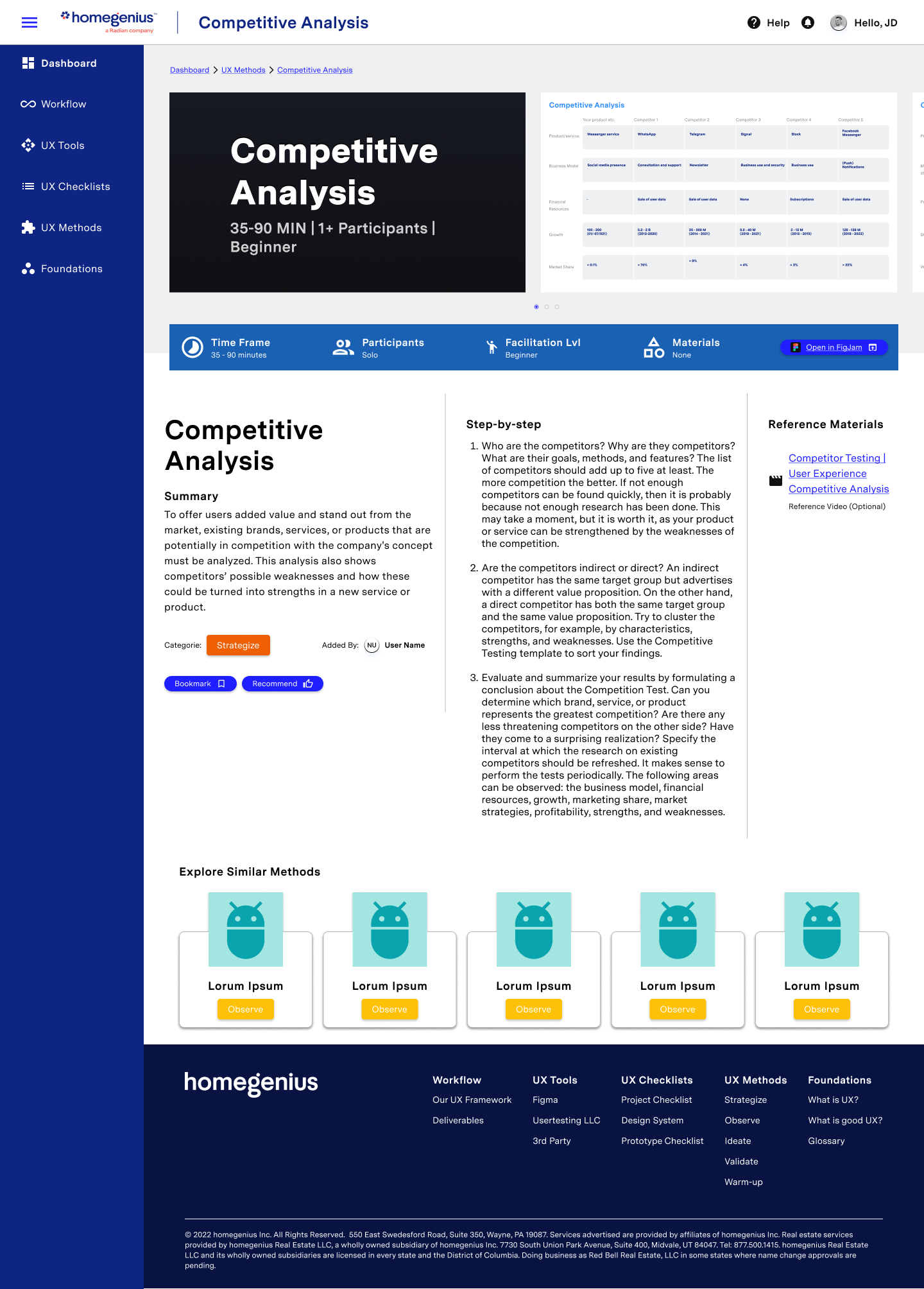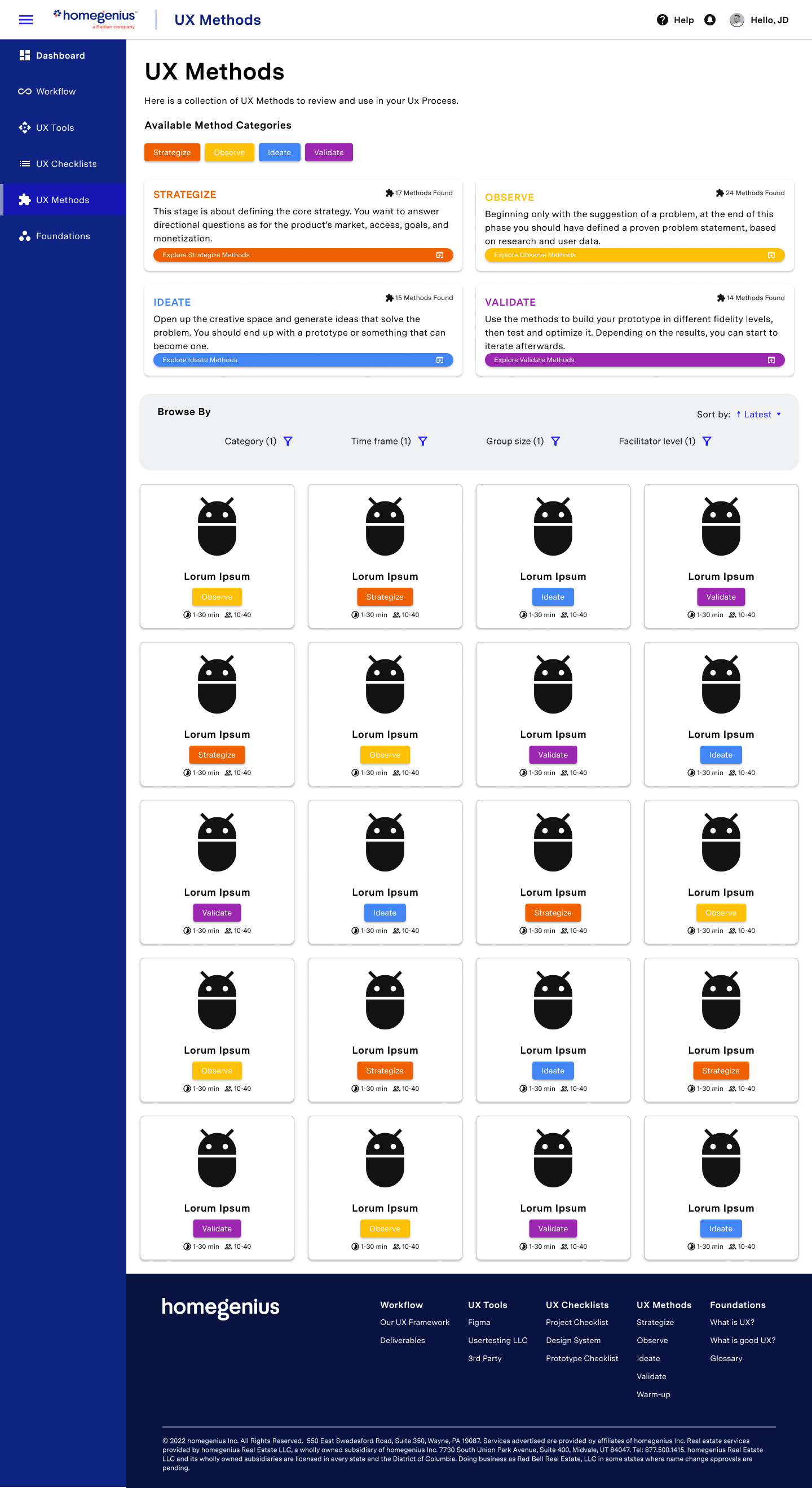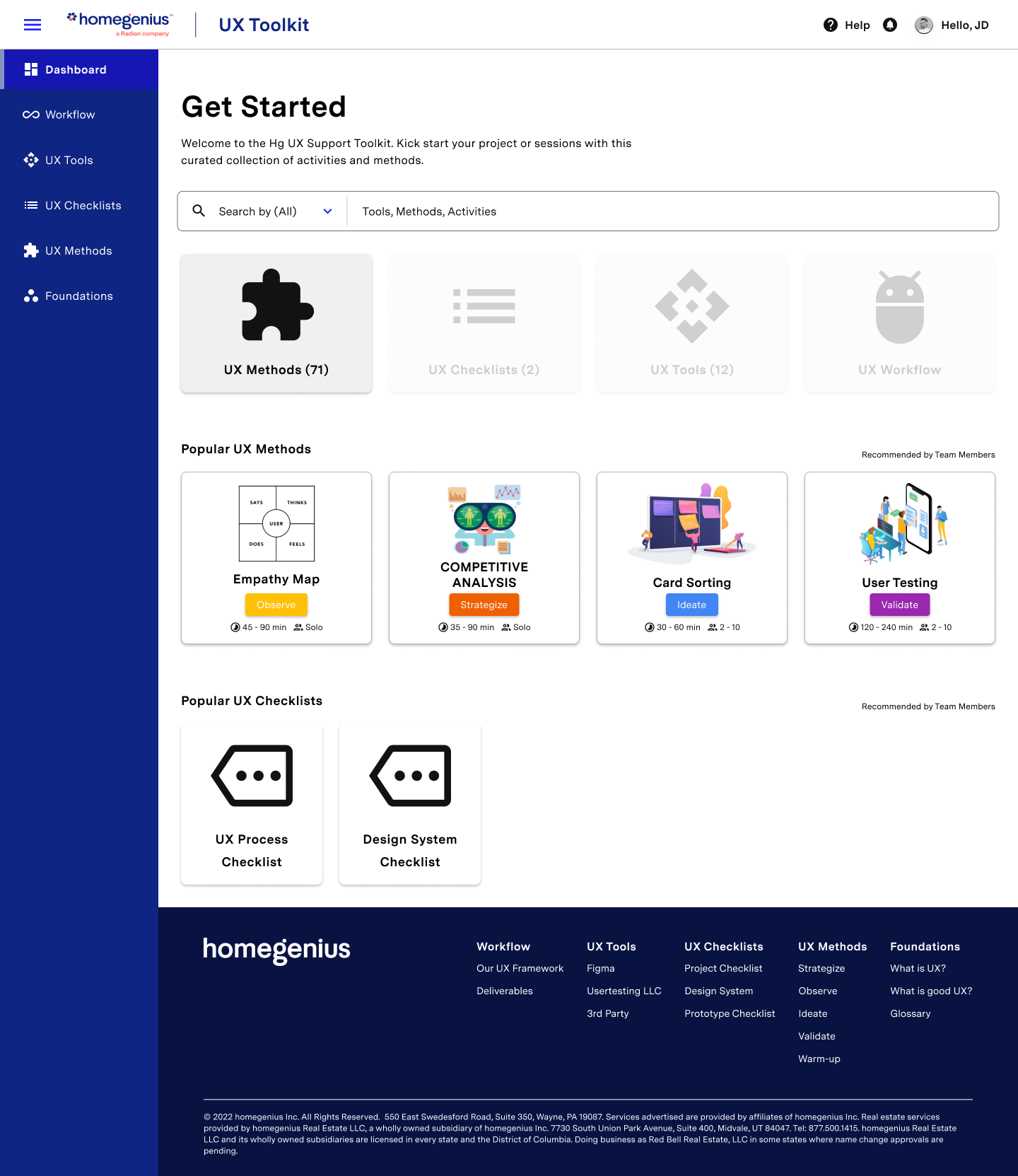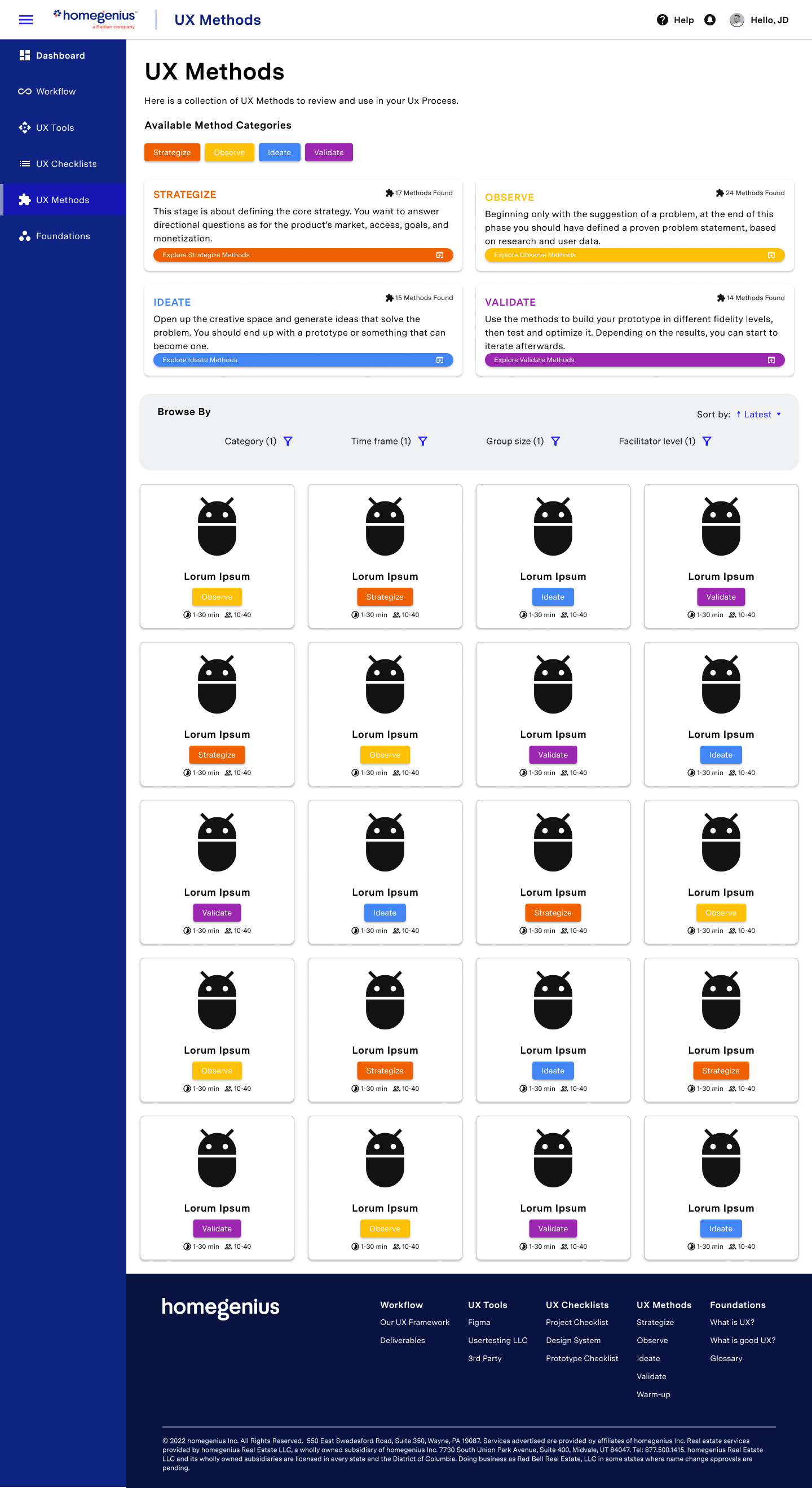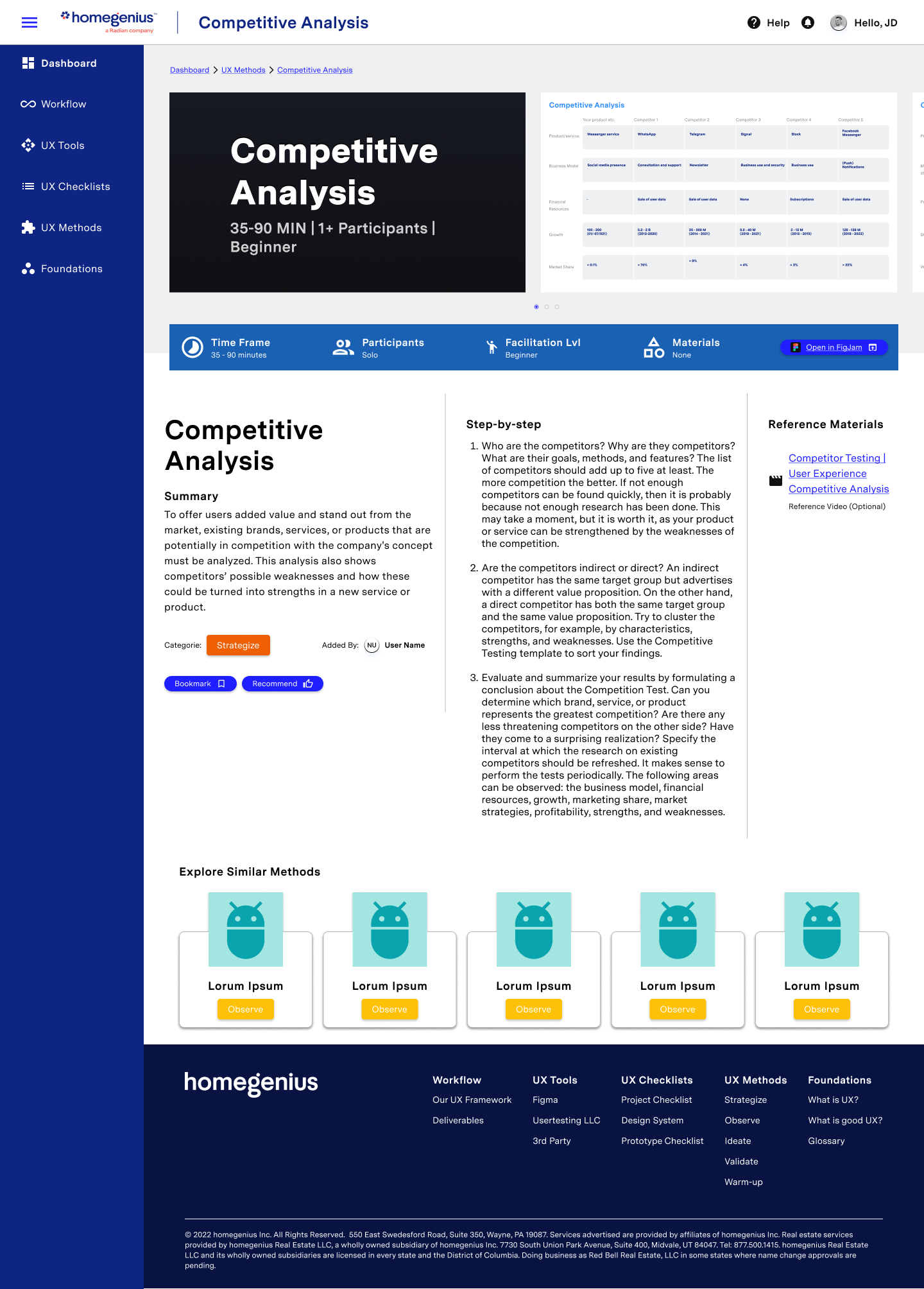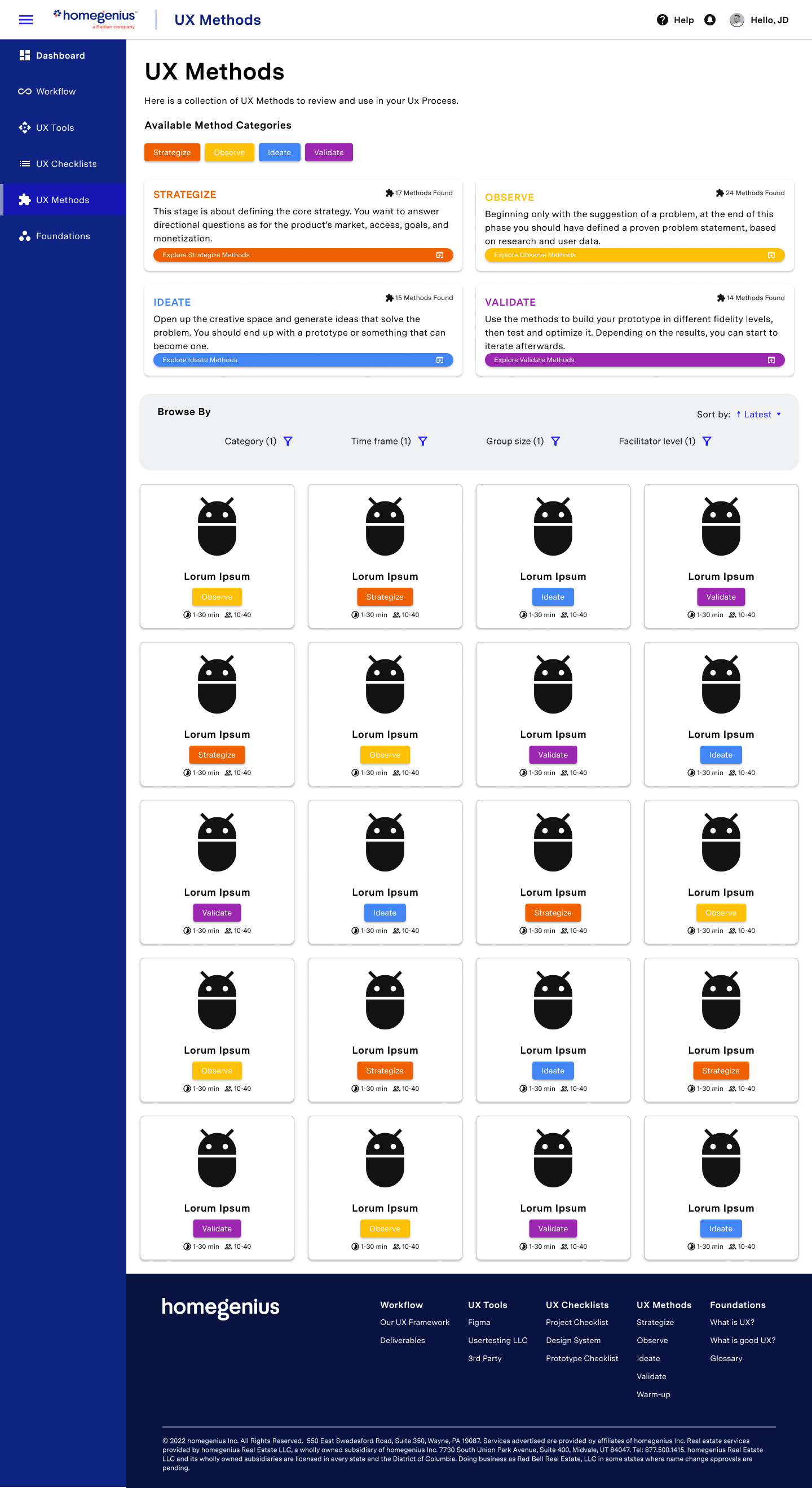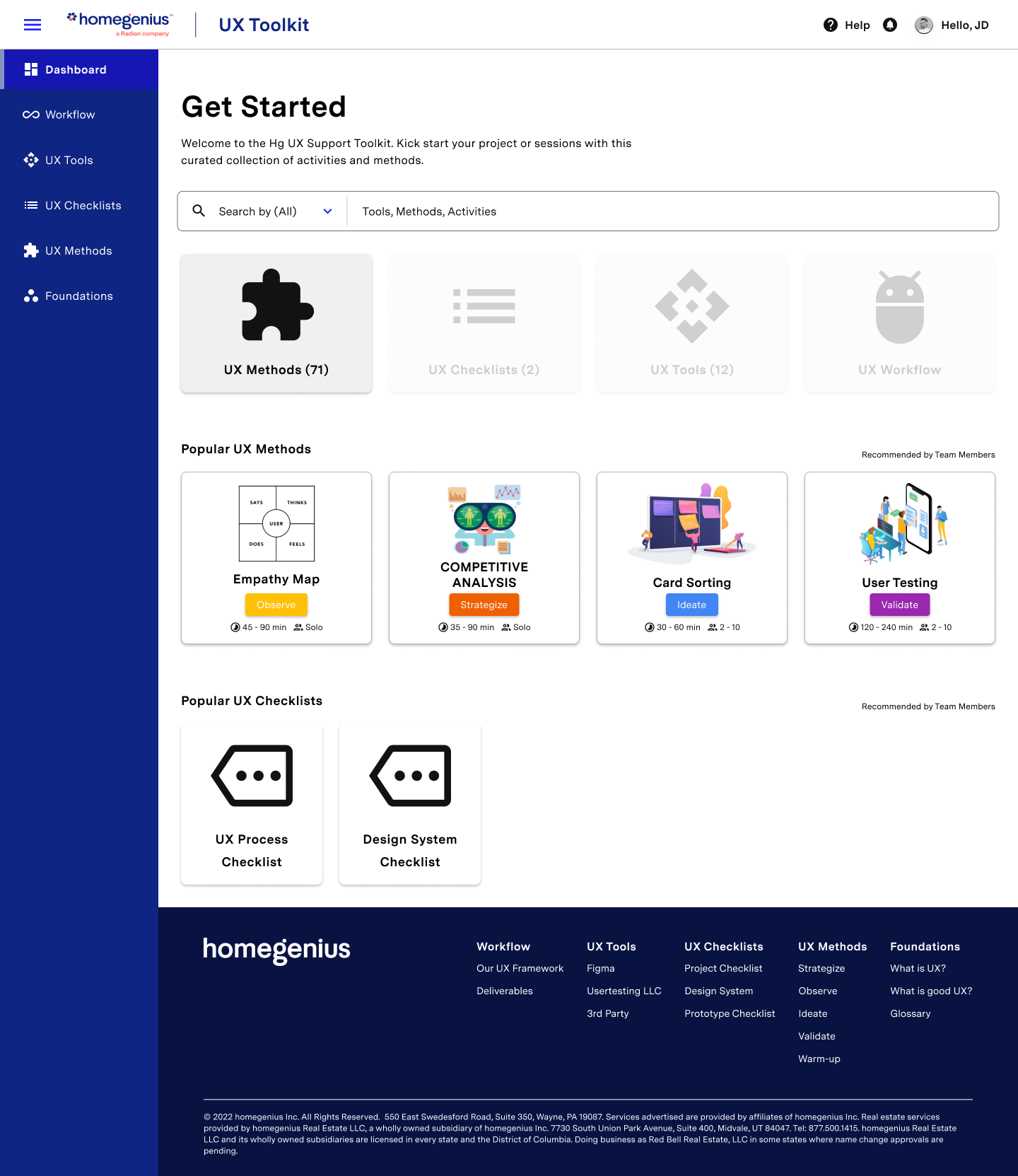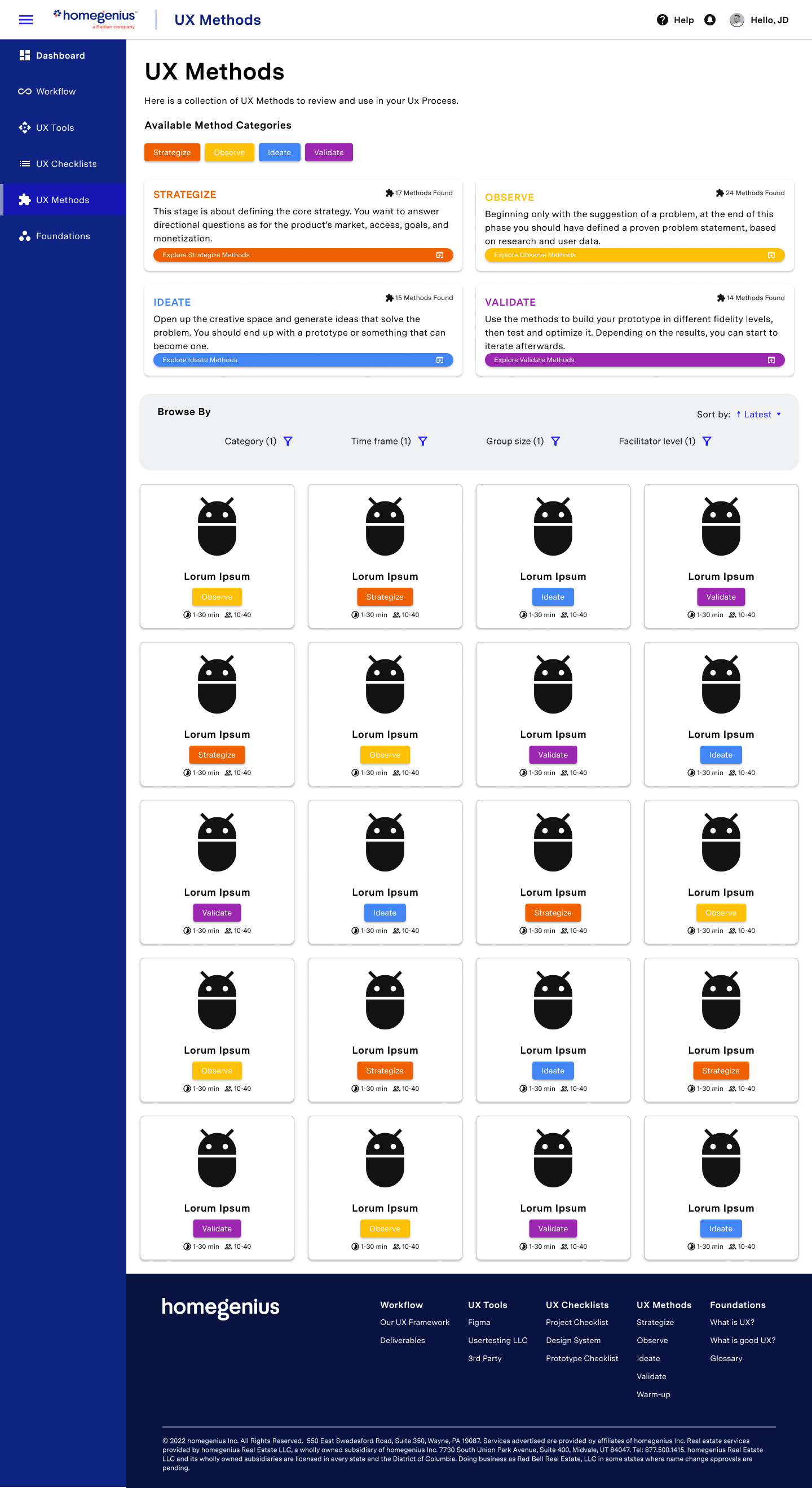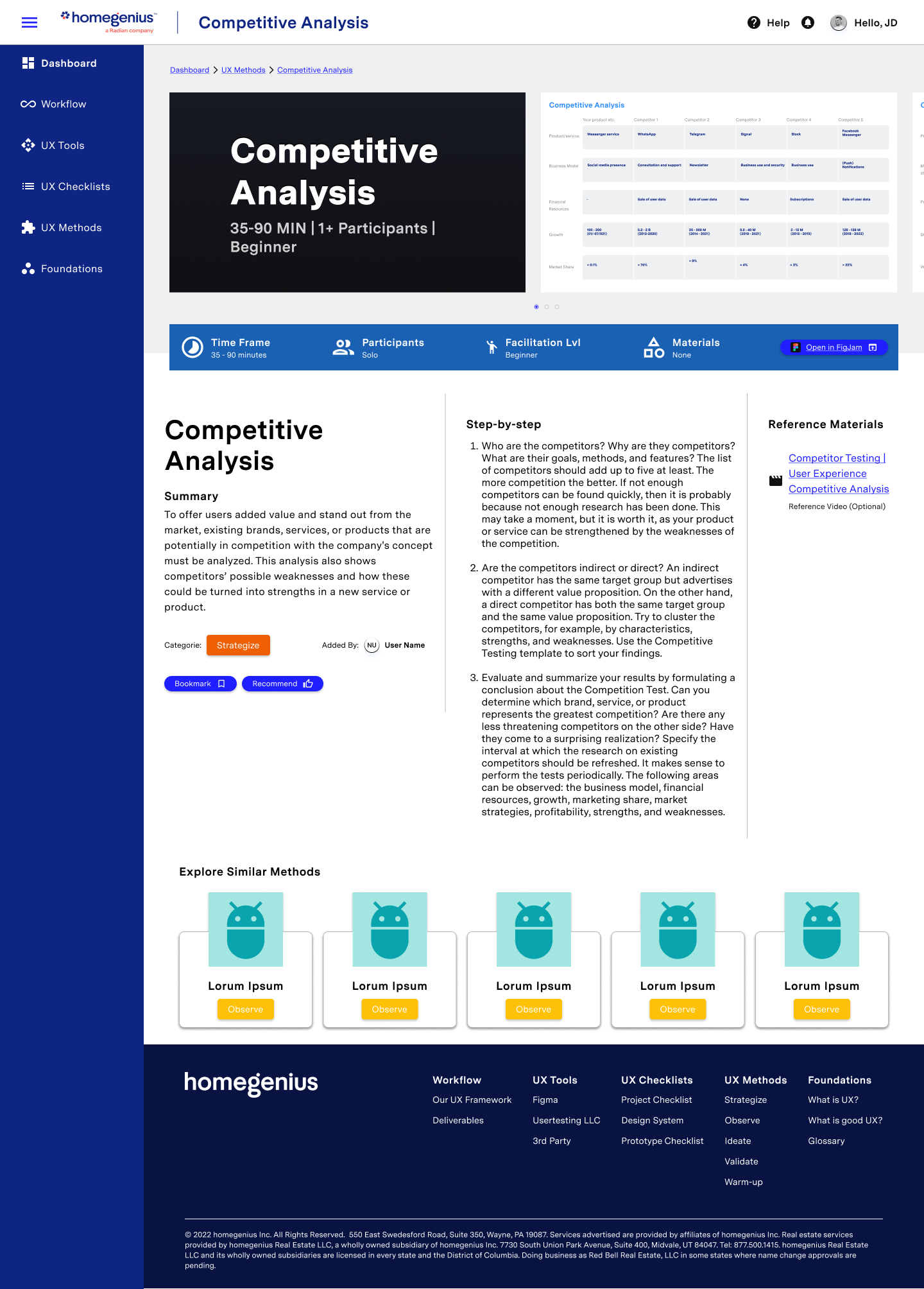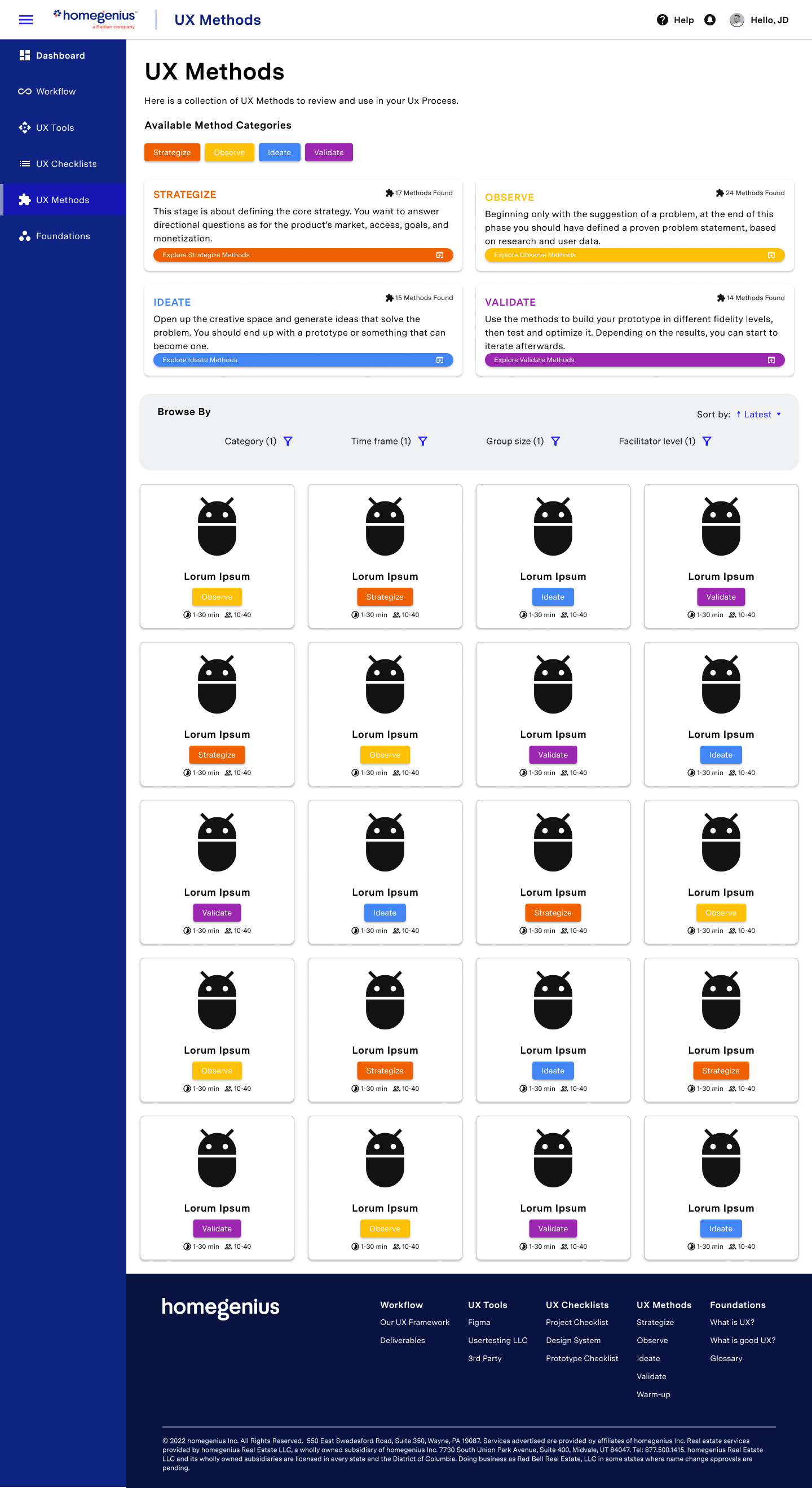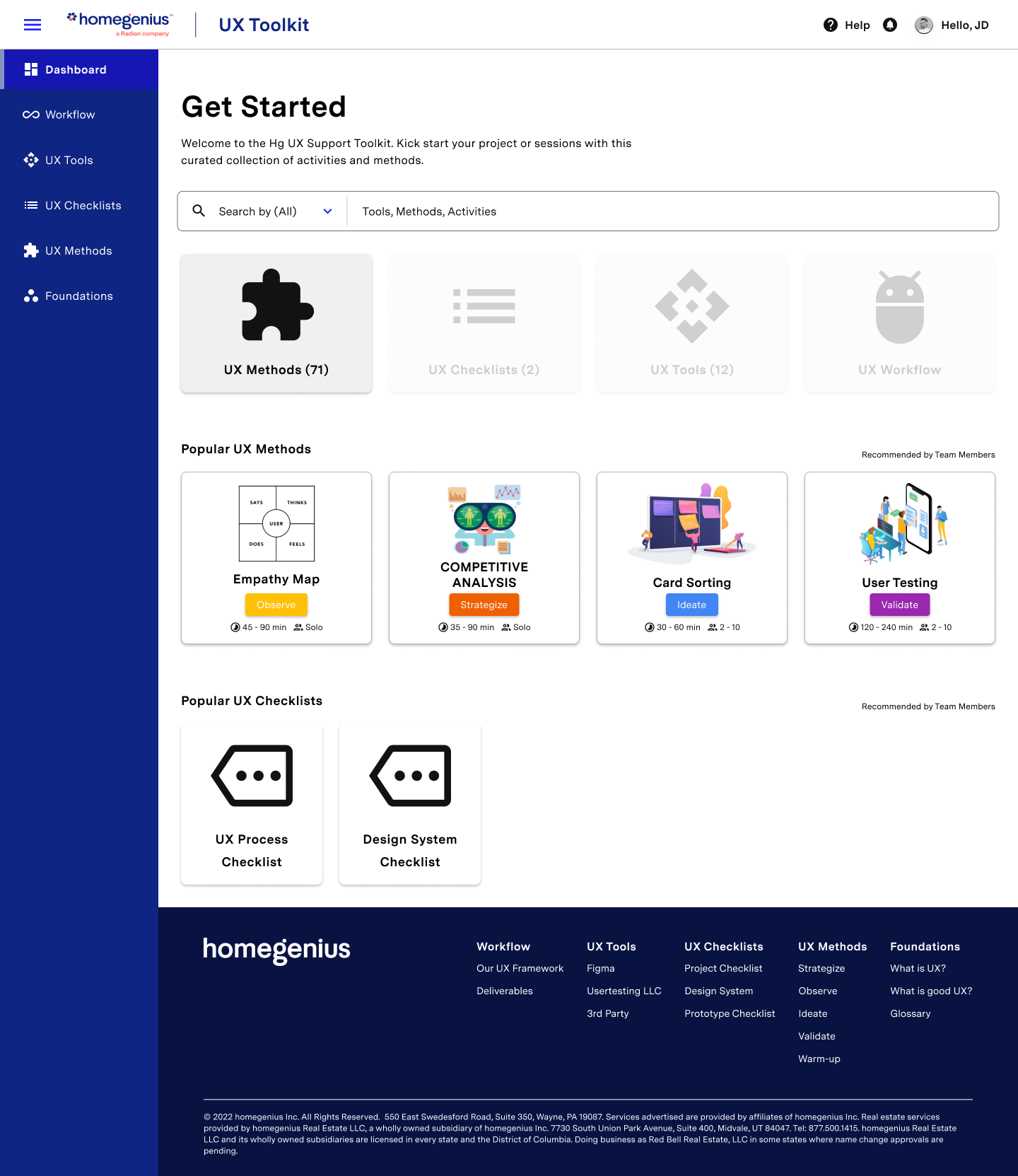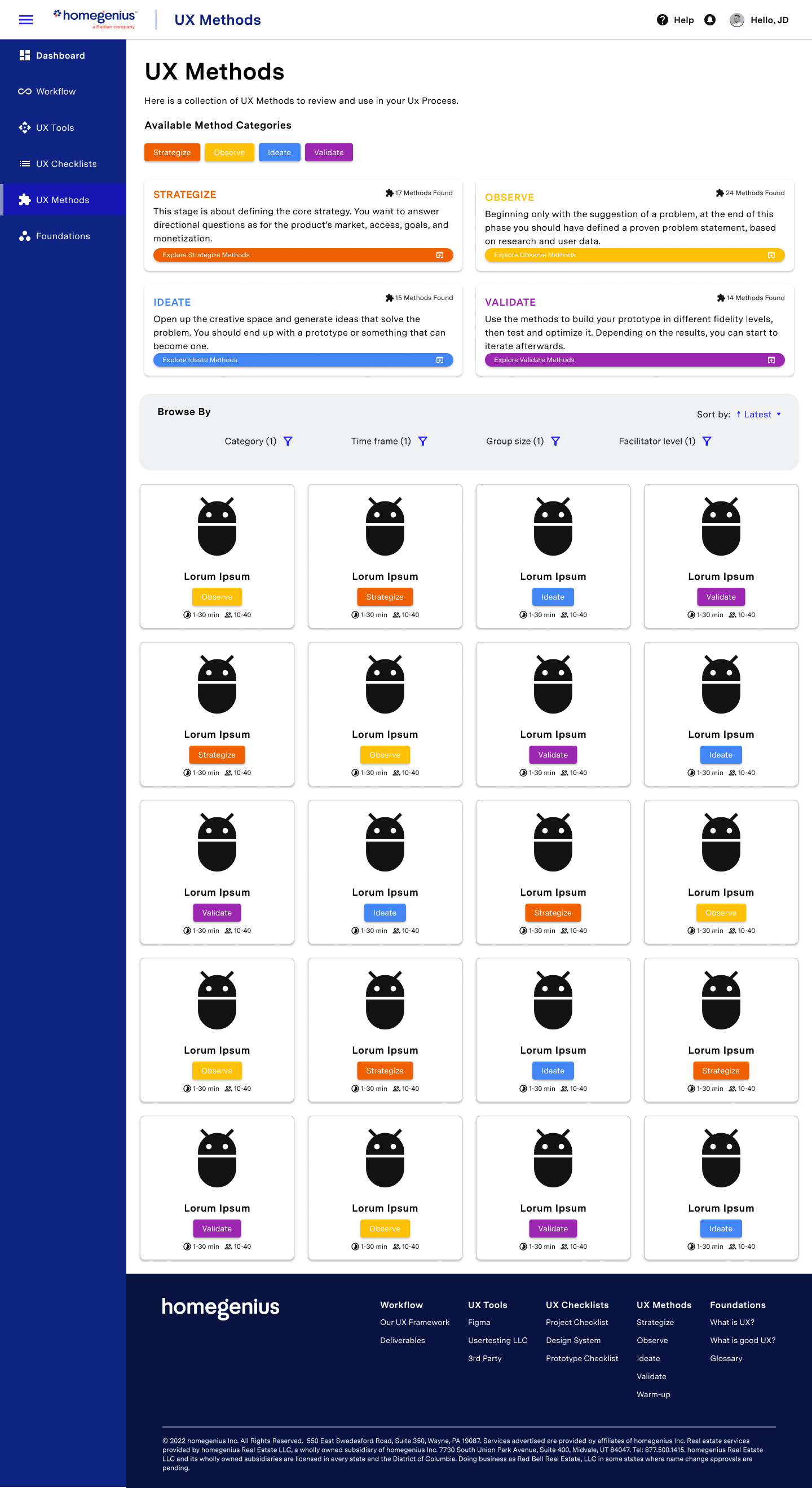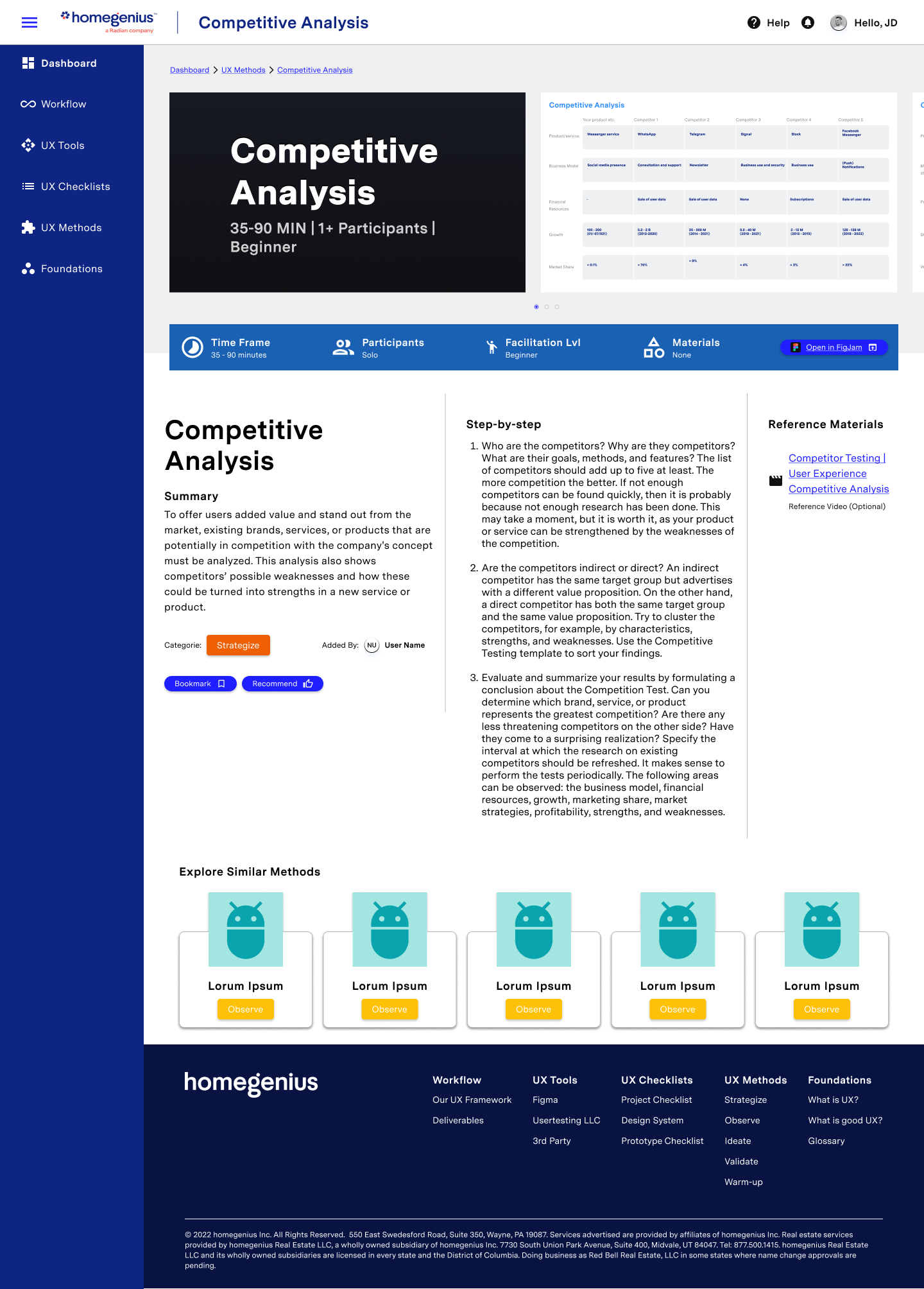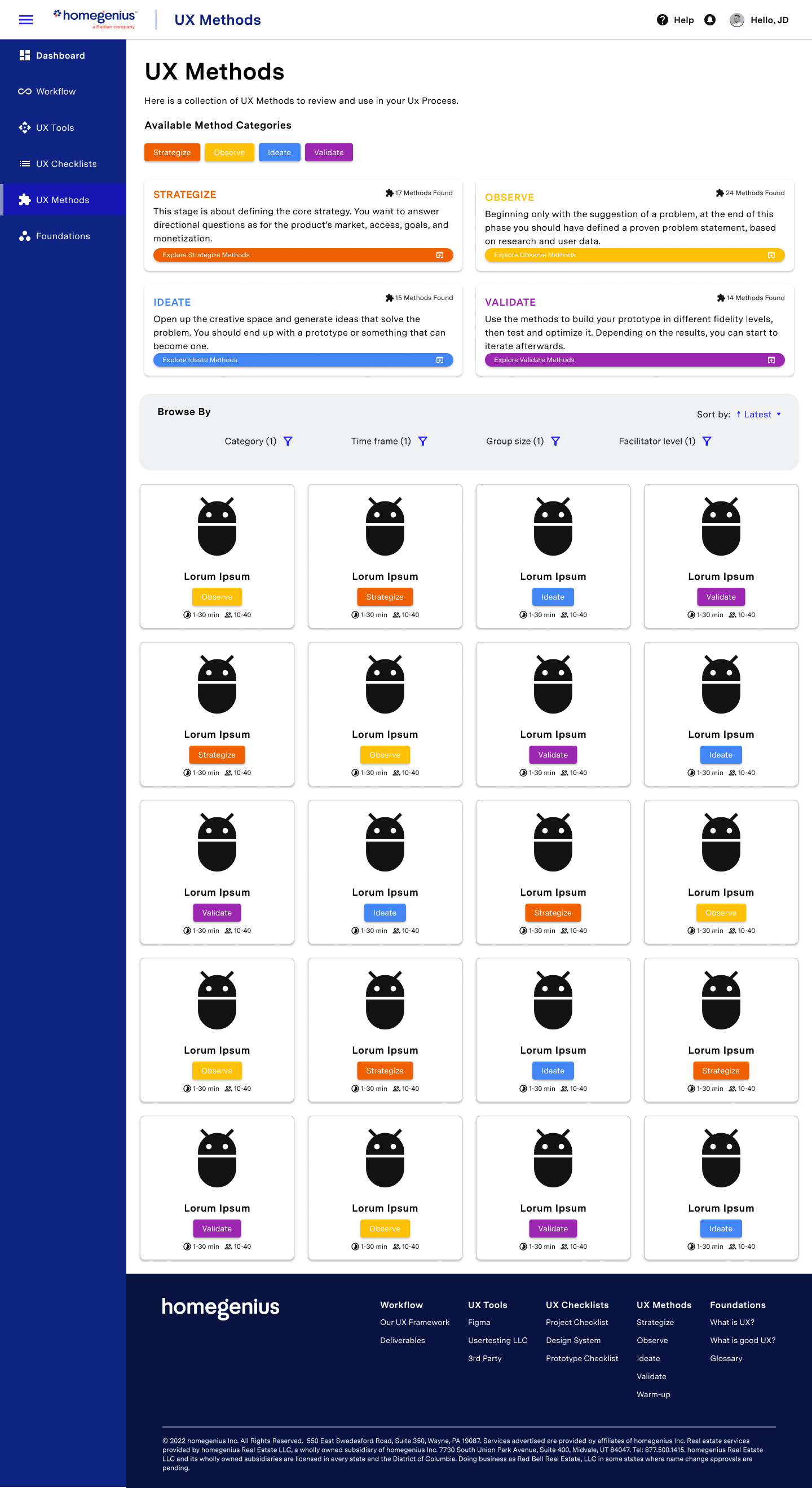 Next steps
How would I continue this project? Was there something I would've loved to do but didn't have the time or resources? Is there anything I would revisit in the final design?
01
I would continue this project by retesting the latest iteration with my participants. These tests would be on new functionality and to iterate on the concept.
02
With more time and resources, I would've loved to explore more of the requested features and taken the time to iterate more.
03
Yes, I would revisit the Facilitator Rank concept and Gamify it much more to allow the User to increase their rank and earn badges.
Thank you for reading my case study!